Callum McGregor has joined James Forrest in signing on the dotted line for five more years at Celtic Park.
I never really doubted it.
Callum has made no noises about being unhappy or wanting to leave.
He is on the way to being the most important player at Parkhead.
This is a huge lift on the day before a big game. Usually the run up to these is taken up by media suggestions that all our top players are on the verge of leaving for other clubs. It is nice, just the once, to get some positive news.

This is intended, in part, to end any nonsense about Brendan Rodgers coming in for him.
Absurd, isn't it, that after being told that none of our players would get into his Leicester side that it now transpires half of our first team squad would?
Well McGregor will not be joining up with his former manager.
It was Ronny Deila who gave Callum his first big break at Celtic Park, playing him in the unusual defensive midfield role. I lamented it at the time, but it's where Lennon has played him for almost every game, pairing him up with Brown in a way that has made us very hard to beat.
Who Should Celtic Be Looking To Tie Up Next?
New deal for Brown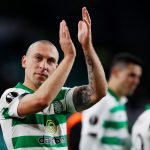 Keep Forster at Celtic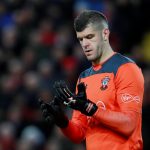 New deal for Ajer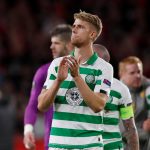 Sign up Elyo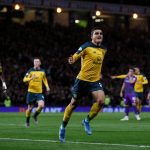 It's been the key to our big European performances and the win at Ibrox.
Yes, it has made him a less potent attacking weapon but Callum is such a good player for us wherever he is on the park, and even without getting forward as much he is still scoring goals – the weekend being a case in point – and we look more solid with him in the team.
I am thrilled that he has committed his future to the club.
He has stepped up over the last three years like few other players I've seen. He made the departure of Armstrong more bearable by stepping into the slot and scoring the goals from midfield. Now, with Christie banging them away, he can play that more withdrawn role to great effect.
Congratulations on your deal Callum, and here's to the ten in a row and beyond.
Please share these articles widely, and join our Facebook Group for discussions about the pieces and other issues.
If you have trouble finding the articles you can subscribe, follow us on Twitter and get every piece on Celtic News Now. And you can, of course, bookmark the site itself and check it for updates throughout the day.