The Record has gone tonight with Lennon "claiming" that Odsonne Edouard will not be sold in January.
This is erroneous. Lennon is not making a claim – an assertion that something is true – but merely stating a fact. This is not a "claim", this is club policy.
The Record would love to keep going the story of how Celtic are in danger of losing Edouard to some big club, but the story has been dead from the minute they and others started to push it. No club not in dire straits would sell its top player in the midst of a title race.
Celtic has no need to sell, the player is not banging on the door demanding a move, and we're in what's still – at the moment – a close contest.
The chances of it happening are zero.
Not remote. No minimal. No minor. 0%. None.

Neil Lennon has spoken on it. "As far I'm concerned," he said, "he's not for sale."
And this guy, you can believe because he has the full confidence of the board and the club is financially stable. Gerrard's already watched Mark Allen get sacked for not finding buyers for their dreck in the summer and his replacement, Ross Wilson, has been told they have to sell before they can buy.
Both sides are in diametrically opposed positions here.
Sevco may not make it through the season without selling Morelos; when Gerrard asserted that Morelos would not be sold I sniggered and waited for the retraction. It came just a day later when he admitted that the board might take it out of hands and leave him no say in it at all.
Lennon did not need to equivocate and he has not. He also made sure to expand his statement to include anyone else the media may want to speculate about.
"I don't envisage any of our players leaving, especially the real assets because we have a job to do here and we're really focused on the season ahead. I can't stop teams coming in and making bids, but as far as I'm concerned Edouard is not for sale."
How would you feel is Edouard was sold in January?
Shocked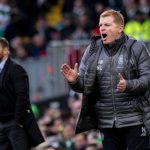 Stunned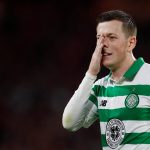 Appalled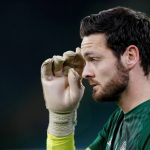 Disgusted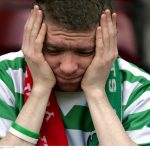 And that should be the end of that, right? But it won't be and we know it won't be.
All the talk that if a big enough offer came in that Celtic "would have a decision to make" is all just bullshit, unless the "decision" was about how nicely (or not) to say no.
Please share these articles widely, and join our Facebook Group for discussions about the pieces and other issues.
If you have trouble finding the articles you can subscribe, follow us on Twitter and get every piece on Celtic News Now. And you can, of course, bookmark the site itself and check it for updates throughout the day.