Steven Gerrard has "guaranteed 100%" that Morelos will still be at Ibrox when the January transfer window closes.
Well, of course he will but it's not because the manager has spoken and the board will just have to get in line.
It's because the Ibrox board itself really does believe they will get stupid money for this player and for others in the squad.
And the longer they cling to this belief, the less likely it is that they will get even a modest sum for him.
Over the weekend, Phil published The Rugger Guy's excellent perusal of the Ibrox accounts, and one thing about it jumped out at me; that clubs in England and elsewhere know that things are bad at Sevco, perhaps even dangerously so.
Those accounts come with a going-concern warning for God's sake; how certain people can be ignoring that is beyond me.

But clubs elsewhere will have noticed it, and on top of that they'll not have mistaken the reek of desperation to sell. Every report, even those which try to sugar-coat those figures somehow, points out that the club has a burning need to sell players and for as much as they can get.
That knowledge will factor in to the valuations clubs place on Ibrox's stars.
Morelos is not rated outside of Scotland.
Based largely on hype, clubs have sent scouts to watch him but even the club itself does not claim that there have been any bids. Gerrard is on the record as having said not one team expressed an actual interest in signing him during the summer months. His goals so far this season will not tempt teams further.
For a while, Sevco's backroom team were able to delude themselves that his disciplinary issues were the reason that nobody wanted to part with big money for him. That's over now. He hasn't become an angel, by any manner of means, but he has gotten a grip on his own behaviour to some extent.
Still, nobody wants to offer serious money for him.
As I've said before, that club operates under a number of epic delusions and the biggest of them is that because Celtic has consistently sold top players for big money that they can do the same. They have based their valuation on Morelos on what Celtic got for Dembele, as they have based their value of Tavernier on what we got for Tierney.
But Dembele and Tierney are both vastly better footballers than Morelos and Tavernier.
At £5 million clubs might be willing to take a punt on those guys, but in order to get the kind of money Celtic has teams will want to know – not think, not guess, but know – that they are getting quality, players who are on their way to being the finished article.
Tavernier will never reach that level. Morelos is miles from it at the moment, and certainly won't get there as long as he's playing as part of Gerrard's kick and rush team. He might be a decent enough footballer in the making – I suspect not, you can tell with some people and I think he'd struggle in a higher profile league – but Ibrox has no record of making players better.
This is another reason Celtic is able to command huge fees for footballers now.
We are trusted.
We turned Forster into an international, we made Wanyama a star, we gave Dembele the opportunity to grow, Van Dijk came on a bundle here and Tierney is a triumph of our youth academy which on top of that produced McGregor, Forrest and Johnson.
Ajer looks as if he's another £20 million footballer, and this is to say nothing for how well Eddie is coming along.
We have a record for making players better.
The guys who leave here for big money have gone on to do well at the higher level. Sure, there have been faults along the way … Forster is back at Parkhead after falling out of favour at Southampton and Wanyama might be available to us in the next window. Armstrong is not the player he thought he was, although he's certainly the player the Celtic board refused to offer a more lucrative contract to.
But overall, we've proven ourselves.
Clubs in England know we make people better.
They know our club has a good eye for talent.
They believe that when they bring people from here that they are getting quality.
What Kind Of Money Will Sevco Finally Get For Mad Dog Morelos?
Under £5 million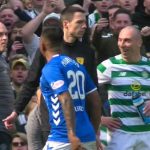 Between £5 - £7 million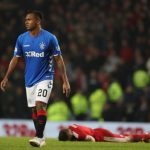 Over £7 million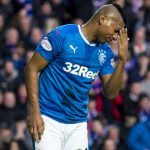 Who was the last player to depart Ibrox from big money?
Look at those who have left there and are now back in England.
Where's the big success story?
This weekend, the media has reported that the Ibrox club values Alfredo Morelos at £25 million.
That's more than we got for Dembele. That's as much as Arsenal paid us for Kieran, a full international who was being favourably compared with Andy Robertson, acknowledged to be one of the best full backs in all of Europe. Their valuation is nonsensical.
It is that valuation – absolutely unrealistic, without precedent – more than the manager's confident assurances to the media yesterday, which will guarantee that Morelos will be at Ibrox when the January window shuts.
It is what virtually assures that he'll still be at Ibrox when our ten in a row campaign starts.
It is fantasy land stuff to think otherwise.
Please share these articles widely, and join our Facebook Group for discussions about the pieces and other issues.
If you have trouble finding the articles you can subscribe, follow us on Twitter and get every piece on Celtic News Now. And you can, of course, bookmark the site itself and check it for updates throughout the day.