Amidst all the talk over a Hibs approach for John Kennedy, there is one salient fact which has so far not made the news.
If Kennedy wants to go and pursue that opportunity, why would we stand in his way? A coach being offered his first managerial gig most often wants to go and pursue that role … if that's the case here, why should our club not wish him well?
This isn't Rodgers walking out of the top job midway through a campaign and taking the bulk of the coaching staff with him. This is a guy who's given our club the kind of service you rarely get these days, a guy who's shown his loyalty and commitment a thousand times over.
If he decides this is too good an opportunity to turn down, then we should toast him and wish him well.
But is this too good an opportunity to turn down?
Let's be honest here, Hibs is in danger of becoming a graveyard of managerial ambitions.
Let me put it this way; if Neil Lennon had not already been Celtic manager, would we have scooped him up after the disaster at Easter Road?
Of course not.
Where are the other men who've supped from that poison chalice in recent years?
Alan Stubbs was at Rotherham and ended up at St Mirren. He's been out of a job for nearly a year.

Terry Butcher – Jesus wept – went to Newport County from Easter Road and ended up taking a gig to coach the Philippines national team.
Pat Fenlon returned to the League of Ireland with Shamrock Rovers and is now Director of Football at Waterford.
Colin Calderwood couldn't get a managerial job for ages; he bounced around in assistant roles before being appointed manager of Cambridge last December … he's got a win ratio of 24% there.
It is difficult to convincingly argue that the Hibs job is the launch-pad for a great managerial career; the last decade has proved quite the opposite.
There is talk that Jack Ross will hold talks with both clubs from Edinburgh; he would be crazy to consider either as his next option.
His stock is still relatively high, in spite of what happened to him at Sunderland.
They are viewed, by many, as a basket case outfit who's club culture hasn't significantly moved on for them to escape the Hell of third tier football.
In other words, not many observers hold Ross entirely responsible for what happened there. He could still find himself a decent mid-table English Championship team and try and build his reputation from there. He doesn't have to return to Scotland for that.
What exactly constitutes success at Hibs or Hearts?
Aberdeen now views it as third place in the league, which is pitiful and a damning indictment of that club.
Sevco's return to the league really has slapped the confidence out of them; remember when their stated goal was catching us?
Now their manager talks about settling for clutching to Ibrox's coat tails.
What, realistically, can Hibs achieve beyond challenging Aberdeen for that slot?
Hey, if Scottish football got serious about financial fair play then Sevco would be staggeringly vulnerable to being caught. With another Champions League slot for Scotland possibly on the horizon it would be the most lucrative prize for finishing second since Hearts had the chance in 2006.
But that won't happen, as the clubs won't get real about this.
There's an apparent willingness to accept financial doping in our game. Nobody will rock the boat.
So what exactly would the next Hibs manager be settling for? A club that is content to be cheated, a club that would sacrifice a European slot along with sporting integrity to maintain a new "duopoly", a club reduced to fighting Aberdeen and the other also-rans for third.
Is that really a forward step for John Kennedy, or anyone else?
The person Kennedy ought to ask, of course, is Neil himself who's been there and seen it and done it inside Hibs.
He must have watched the John McGinn saga with mounting frustration over the summer, knowing full well that whatever Celtic offered, Petrie would have held out for more. We played our hand badly, I've always said that, but it was a bad hand we were dealt.
Neil alone can tell him where it all went wrong, and whilst I doubt that our manager was entirely blameless for what happened there I can tell you this; the internal politics of that club are a mess, and hampered Lennon and Heckingbottom both. Kennedy could forget spending money for a start, as there is none of that, and no saleable assets who would generate some.
Is the squad good enough even to achieve modest goals?
Doubtful, and their performances bear this out.
The league table may overblow certain teams at times and not entirely reflect what's going on inside clubs from time to time, but it rarely lies … and this is a team only four points from the bottom. Hibs are in real bother … and that may not be the right club to leap into for your first management job in the game.
Is avoiding relegation really a career goal?
All this is to say that if John Kennedy fancies it we should consider letting him go.
Should Kennedy move to Hibs or wait for something better?
Stay at Celtic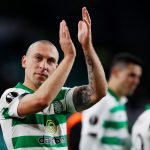 Take the chance It will be a wrench for Neil and he will have to move fast to replace him, but Kennedy himself has talked a lot about how much he wants to be a manager, and God knows his first shot at it must not come at Celtic Park no matter how much he loves the club.
If I were John Kennedy, I'd wait a little longer. A good job will come along, a better one than this, and at a time when it won't cause disruption to Neil and his backroom team. If he wants to explore it, of course, he should be allowed to … but it's not the right move.
Please share these articles widely, and join our Facebook Group for discussions about the pieces and other issues.
If you have trouble finding the articles you can subscribe, follow us on Twitter and get every piece on Celtic News Now. And you can, of course, bookmark the site itself and check it for updates throughout the day.