Marian Shved has been in the news this week, talking about how he does not regret moving to Celtic.
This is a special footballer, as I'm sure he'll prove when he finally gets into the team.
But as Ross was quick to point out in his October review, there might be an attitude issue there.
He reckons that Shved is lazy.
That is a problem alright, but one I trust Lennon to solve.
Lazy players do not get into a Neil Lennon team, it's just as simple as that. From the very first day he took over as stand-in manager after Mowbray went he made it clear that he would only select players who were going to give their all for the team. Their all.
Not sixty percent. Not eighty percent. One hundred percent effort, or it's bye-bye.
Look at guys like Ryan Christie; he has never worked harder as a footballer in his life. He covers every inch of the park. His performances have been immense, and he's started taking that quality onto the international stage now. His goal at the weekend was sublime.

Shved has immense talent.
He tore defences apart in his native Ukraine.
He was a full international.
There is absolutely no doubt that he has skill and pace and can score goals.
All that should be getting utilised in our squad, but Lennon will not select someone who strolls around, disinterested, as the game rages.
Shved has to up his efforts, big time.
I like that the player isn't getting discouraged; that's career death for any footballer and especially one facing his challenges. He plays primarily in two positions, wide right and just behind the striker. He is looking at an uphill battle to force either Forrest or Christie out of this team right now, although James is capable of playing wide left if Elyounoussi is going to be out a while.
The trouble is, Shved hasn't even made most of the squads far less gotten into the team.
That's where he has to really dig in, because as long as he's sitting in the stands he's got no chance whatsoever of convincing anyone. A lot of folk think he should go out on loan again … I understand the point but do not agree with it at all.
Talent isn't the problem here; this isn't someone who has to go away and up his skillset. He just needs to do more work.
Will Marian Shved make it at Celtic?
Yes but he needs games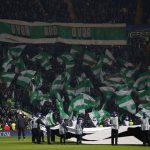 He needs to go on loan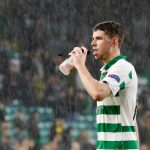 The signs don't look good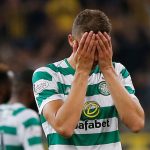 Ship him out ASAP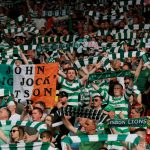 There are three games this month, and I'd like to see him feature in one of them. December will be key for him. If he isn't in the first team squad, and playing, by the end of that month then the chances are that he will be off out on loan in December.
That is not a farewell; Ryan has proved that himself. So did Ajer.
Nobody who leaves Parkhead on loan is necessarily gone for good.
The truth is that Shved would stroll into any team in the SPL other than ours, and he'd be a standout. I doubt he'd be sent to a team in this league, although I can imagine the fun and games if he turned out for Aberdeen or Hibs and cost Sevco points.
The wailing would be loud enough to hear from Hadrian's Wall to the Isle of Skye.
He clearly has a major role to play in this team if he breaks into the squad, but that's going to be tough enough even with the right mind-set … but Lennon has proved, in the way he's handed starts to young Frimpong, that when he thinks a player is ready that player will play.
Shved should keep that in mind … and dig deep.
Please share these articles widely, and join our Facebook Group for discussions about the pieces and other issues.
If you have trouble finding the articles you can subscribe, follow us on Twitter and get every piece on Celtic News Now. And you can, of course, bookmark the site itself and check it for updates throughout the day.