Warren Zevon was a song writing genius, but for a long time his personal life was a disaster area of epic proportions. "I lived like Jim Morrison, for much longer than Jim Morrison did," he famously said, and having read the best book on him I'd agree.
Zevon left a lot of damage in his wake when he was hard-living and hard-drinking.
He spent a lot of time apologising for that stuff, even during the chaos. One of his song-writing efforts at doing so was a beautiful piece he wrote – and which Steve Nicks of Fleetwood Mac later covered – called Reconsider Me.
It's an apology song, as you might expect from that title.
I knew that's what I'd call this piece when Ntcham's wondrous dink hit the back of the net last night.
I knew that what I wanted to write about was Neil Lennon and why I was so furious about his appointment and my dark fears about it.
It seems fitting to be using a Zevon song to highlight the way it's gone completely against all my expectations.
Is this my apology? Yes, and no.

Because at the time myself and others only had to work with what was in front of us and our fears were real and they were genuine. But all the while, even as he was being criticised and slammed by many of us, it was Lennon himself who was making the pitch to "reconsider me."
But I am certainly reconsidering him now … and in truth I have been for a few months.
All through the summer, from his team building plans to his talk about how he wanted the side to play, Lennon was trying to coax the doubters back into the fold by showing us that he intended to do things a little bit differently than Rodgers … and himself.
Last time had its ups and downs, he seemed to be saying, but I've changed since then.
And you know what? He has. Lennon is a more rounded guy and a calmer, more disciplined manager and it shows in everything he does. He has become more focussed than ever, and although he still wants to play attacking football he is more tactically astute.
Last night's tactics were a brilliant case in point.
I'll be brutally honest, before the game started I looked at his proposed formation – three at the back and wingers instead of full-backs – and I thought he'd picked the wrong system. Had I been right the whole team would have buckled the minute Lazio got the opening goal.
But Lennon knew exactly what was he doing, and although we rocked a little under the early onslaught I never believed we looked as if we'd crumble completely. The defence did very well. Jullien, in particular, looks like he was born for the big stage. Besides, the attacking potency of the team was clear and I thought "we can do this, if we score the next goal."
When Forrest rattled in his superb equaliser just before half-time I was virtually singing "here we go, here we go, here we go," to the telly.
The second half was just brilliant, from start to finish.
We gave everything.
We ran at them as if we were the home team. That was what made last night so impressive, and I'll be doing a proper write-up on that this evening, but full credit has to go to the manager because first he saw his three at the back vindicated, and then he knew the substitutions to make.
I used to praise Rodgers for this without end; a lot of managers are content to stick with what they have in a game like this, where a draw would have been good enough. But great managers take risks, they shuffle the pack late, they make the kind of changes that can open up the door. Bringing on Ollie was an inspired choice. He had energy at a time when the Lazio players actually looked exhausted and waiting for the full-time whistle to go.
Don't let anyone tell you that the twin performances against Lazio were like the Barcelona double-header from 2012 either; they certainly were not. We had our backs to the wall in both of those games, for the whole 90 minutes, and even more so, I thought, at Celtic Park than in the Camp Nou where we lost the late goal and ended up with nothing to show for our heroics.
These were far better performances than those, more exciting to watch, the team more expansive and attack minded … but just as effective defensively. It is no mean feat to have achieved that. In a sense, yes, Lennon has benefited from the way Rodgers developed some of these footballers, but it would be plain wrong to deny Lennon's own impact on them.
Did you expect Neil Lennon to do so well so quickly?
Yes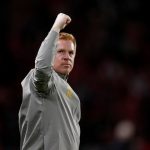 No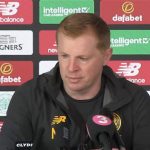 Rodgers team was far too slow at times, and European teams in particular took full advantage of that fact. Worse, Scottish teams had gotten well wise to it as well. Lennon has made us unpredictable and given us a greater attacking potency as a result.
We've had one really bad night under Lennon. Cluj at home.
He got everything wrong that night, and it re-stoked a lot of our fears.
It was European football I was concerned about. I knew Lennon would put together a great domestic side, but the frustration we felt under Rodgers was that he never really advanced us a European club … and having achieved so much success in Scotland it was that which we wanted more than anything.
I didn't think Lennon could do it. Barcelona was a fluke. I know that's not a nice thing to write, but it actually was. As my mate said to me when we discussed it last time, we could play that game 100 times and not win one of them. A perfect confluence of events brought about that result; most of the media rightly said they battered us all night.
We haven't lost any away game in this European campaign. Think on that. It's not just that we won last night, but we've had a few other great results away from home. Rennes was one of them, but more impressive, by far, was the AIK game where we simply blew them away. I said we'd need a two goal lead from the home leg to be sure … I never dreamed we'd score four there.
That was the night Lennon started to turn me around, all the way around. Just a few days later, we breezed into Ibrox and secured the three points there.
I have not wavered since, not even after the draw at Easter Road and the subsequent defeat against Livingston. Over in Sevconia a lot of them thought that would rock the confidence of the whole club, but Lennon is made of stronger stuff than that and so is this team. I never doubted we'd bounce back, and I don't even question – for a second – that we'll win this league.
I badly want us to win this treble as well, in no small part because Rodgers is so in love with himself and probably believes the last one was entirely down to him when Lennon was the guy who got us over the line with it. I am glad we've got Gerrard's preening clowns in the final; that'll burst their own wee bubble and force them to confront the abyss because he'll have lost at Ibrox and Hampden with Celtic Park still to come before the year ends.
Lennon will be in total command by then, and he deserves to be. This is a guy who has navigated some stormy weather and choppy waters and now dominates the whole horizon. Ten points from four matches in a tough European group. Top of the league. A cup final place already booked. He wasn't kidding when he said he was a better manager than last time.
How good is he really? Good enough, I reckon. Good enough to answer our doubts and take this team into another period of conquest. It's all his for the taking now, and as someone who has always loved Neil Lennon the man I could not be happier about that.
Please share these articles widely, and join our Facebook Group for discussions about the pieces and other issues.
If you have trouble finding the articles you can subscribe, follow us on Twitter and get every piece on Celtic News Now. And you can, of course, bookmark the site itself and check it for updates throughout the day.