Later on this week we should find out the extent to which Elyounoussi might be injured. It could be a minor knock that has him fit for Saturday. Or it could be the nightmare scenario, one where he's out for weeks and misses the cup final. Either way, we should be prepared.
Someone will be; Scott Sinclair. He looks fit, he looks ready to go if he's needed and he might well be.
This is going to be a difficult six weeks towards the January window. We need all hands on deck.
It is great to see Scott working hard and keeping himself right for the moment when we might throw him into the team.
He can still do a job for us.
There are some who think he should be in the team anyway, in front of Elyounoussi.
Certainly, there is little doubt that both players lay on and score goals; I think the on-loan Norwegian is a better player and is yet to peak in his career.

Scott, with all due respect, has blown hot and cold for a long time and whilst I argued vehemently for keeping him in squad and giving him his new deal, I can't work out why we bothered if he's not going to get games.
I can't fault Neil for leaving him out though. It hasn't hurt us, has it? It hasn't made us look weaker up front. Elyounoussi has proved he's a big game player who can weave magic. He will be a devastating weapon at Hampden if he's fit for it.
But if he's out then we've got a decision to make. Hayes can play as a winger, but I don't think he will give us goals and assists like Elyounoussi and Sinclair do. Mikey "Magic" Johnson can do both, but is he fit? Is he even near fitness? If both he and Ely are out of the team then there should be no question as to who is drafted in; Sinclair would get into my team ahead of Lewis Morgan all day, every day, and twice on match-day. No harm to the kid, he's not in Scott's league.
Every other club in the league would kill for a Scott Sinclair; this is the thing.
We are lucky we have so many great options.
Who would you like to see replace Elyounoussi on the left if he's out injured for December?
Lewis Morgan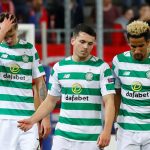 Scott Sinclair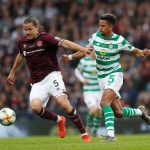 Jonny Hayes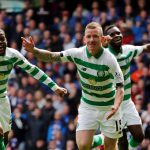 Mikey Johnson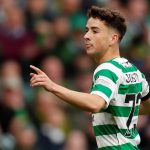 Look over at Ibrox; there is not a single footballer in that team who would keep Scott Sinclair out of a starting eleven place, and this guy doesn't get onto our subs bench some weeks.
They fear him too, as he has a good record against them.
If circumstances keep our first choice left sided attacker out of games, Scott is the guy I want replacing him in the team. Over three years he has proved that even when he's not on the top of his game he is capable of winning matches. On his day he is unplayable.
What a weapon to have in the arsenal, and how impressive that we haven't had to use it much this season?
The time might be approaching for that though.
Please share these articles widely, and join our Facebook Group for discussions about the pieces and other issues.
If you have trouble finding the articles you can subscribe, follow us on Twitter and get every piece on Celtic News Now. And you can, of course, bookmark the site itself and check it for updates throughout the day.