Sevco finally released their annualised accounts tonight – on a Friday, on a cup semi-final weekend – and they are, as disastrous as many of us anticipated that they would be.
They made a loss of epic proportions; £11 million of a loss, in a season with seven European home fixtures played in front of full houses, and television earnings from UEFA.
There is little doubt that this season's figures will be equally appalling.
Sevco is being run in a fashion that is unsustainable.
There is no question that they are heading for the same fate as befell Rangers in 2012; administration at the very least.
This cannot go on.
Had they been knocked out of Europe prior to the Group stages this year that club would be sitting atop an erupting volcano.
Only European income gives them the slightest chance of breaking even, and that they've run up such enormous debts in a year where they had it paints a grim picture of any year where they do not.
UEFA's proposed changes, and the creation of a third tier competition with limited financial opportunities and a lesser standard of teams than even the low-rent opposition they've played over the last few campaigns, is a death sentence for them at the current rate of spending.
Not only will it not help them, but it will make their situation worse.

Not even the Scottish hacks are doing much to sugar-coat this, although incredibly The Daily Record has tried to by suggesting that the sale of Dembele and the cash for Rodgers is the only reason we weren't looking at a £15 million loss.
They use the word "if" a lot over there, and now it's "if Celtic hadn't sold Dembele" in the same way as "if Odsonne Edouard gets injured" and "if Celtic had not won at Ibrox".
And here's the simple fact of it; we could have easily survived a loss in this financial year because of the overall stability of the club.
We have a cash surplus. We have overdraft facilities.
It is a wonder that our club has elected to run on a zero debt model, when we could easily choose not to.
If Celtic sells a key player every so often, that's simply the reality of our position as a Scottish club with limited earning potential.
Our turnover is still over £80 million.
If we had to make cuts we could do that easily too; a smaller squad size would cut our wage budget substantially, and indeed many think that it should be smaller anyway.
I keep on saying this, but one more time's the charm; we can afford a couple of bad years.
Can Sevco Survive A Year Without Group Stage Football?
Not a chance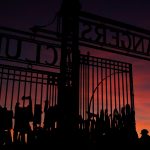 If they make cuts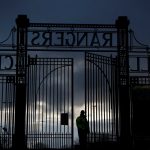 We have built the club to the level where we could cope with one, maybe two in a row.
Then we'd have to start making some choices, but as long as we have saleable assets those are not choices between living and dying, and that's the difference. No matter how much the media wants to try and paint the comparative positions of the clubs as similar in this regard, that is absolutely untrue.
We do not have to worry about our club's future.
The real stat that jumps out at you is the claim that the directors over there have written off £35 million in the space of just a few years; that's all cash they "loaned" to the club, just to keep the lights on. Without it, there would be no club at Ibrox.
This is the reality of their position; if they were a business they'd be trading whilst insolvent.
The media is, at least, now saying that Sevco's policy for January is to sell. They have accepted what this blog twigged to when Ross Wilson was appointed and Gerrard admitted that his remit was to cut the numbers. He has been put on notice that he is to secure a mammoth transfer fee for at least one player at their club, and as soon as possible … which means that rather than being enhanced in the next window, Sevco's title challenge might be ended instead.
But Wilson is going to face the same problems as Allan did, namely that for all the speculation there is no real interest in Mad Dog or in Tavernier and certainly not the kind that is going to net them the kind of transfer profits they dream about.
In order to get those kind of fees your players have to be at the right level, of the right standard, and theirs are not.
We get those monies for three reasons; first is that we now have a reputation for it.
We can produce and nurture quality, players capable of reaching the next level. Secondly, we have invested in training and scouting and we've got the sort of coaching that turns good players into great players and thirdly, we can find these guys and afford to buy them.
A lot of these players were not cheap, and even those who were – like Wanyama, like Ajer – were well scouted first, at great expense.
And as I said in a previous piece where I compared our policies to mining for gold, you have to sift through a lot of dirt to find even an ounce of the stuff.
That's expensive as well, as they are discovering.
Gerrard has bought over 20 players, most of them from football's bargain bins.
If they think there are £20 million players in there they are only kidding themselves on. If they are pinning a major financial turnaround on finding and developing quality to sell to England for big bucks they might as well close their doors right now because they're already finished off.
Even if they did make it, you know what? Sevco spends every penny it earns and then a lot more on top. The more they have, the more they waste. It is one of the worst things they got with the DNA of Rangers. That club is addicted to over-spending … it is all they know.
These numbers are every bit as awful and destructive as many of us said they would be. No organisation making those kind of losses every year – and Sevco has never made anything but losses in its short and unstable history – can survive in the medium term.
That club is like a dead man walking.
It is fitting that this is Halloween.
That club, like the one before it, is a shambling, ruined mess.
It's not for nothing that we call them zombies.
Please share these articles widely, and join our Facebook Group for discussions about the pieces and other issues.
If you have trouble finding the articles you can subscribe, follow us on Twitter and get every piece on Celtic News Now. And you can, of course, bookmark the site itself and check it for updates throughout the day.