I was not surprised to read Shay Logan's snarking over the weekend.
This guy is such a clown that it's not exactly news that he's missed the biggest story of the last seven days entirely. He thinks that the two Glasgow clubs should stop moaning over the resources gap we face in Europe because clubs right here in the SPL face the same going up against them.
Let's start with the obvious point that I don't recall any moaning from our club about any finance gap in this year's competition. He's either imagined that or he's simply making stuff up. Celtic has been too busy putting points on the board to complain about anything.
Rennes and Lazio might have more money, but we've taken something off both of them.
But the story of the week is about Sevco and their accounts, and the incontrovertible proof that they contain about the real nature of the "financial gap" between their club and their rivals below Celtic. And that's actually quite an interesting story, and one Logan's club should be more focussed on.
Because what those accounts reveal is tantamount to cheating.
You'd have thought more people would have noticed that.
You'd have thought that more of them would be concerned about it. But here we are.

Two clubs have sacked their managers in the space of a week, the two Edinburgh sides.
And whilst those men were sacked on the back of their own dreadful displays in their respective roles, the clubs themselves have suffered because their directors insist on playing it straight and not spending more than they earn. Neither club has much choice, but that's not the point.
Aberdeen, Hibs, Hearts and others have made it matters of club policy to follow the broad outlines of financial fair play, even if the game here doesn't have a specific requirement for it. Celtic has certainly followed it. Our club takes it more seriously than any other; Celtic, in fact, is the perfect model for how a club committed to financial fair play rules should be run.
Celtic is not going to be caught by the Ibrox club, no matter how much financial doping is being done.
But when Derek McInnes basically held up his hands last month and said that his club was no longer able to compete with the one from Ibrox alarm bells should have been ringing right across the game because as the Ibrox accounts reveal, it is blatantly untrue.
If Sevco were limited to spending what it earns – if Sevco was forced to behave as every other club in the league does – then Aberdeen would certainly be able to compete with them, and quite easily. That is spelled out in the section of the Ibrox accounts that deals with running costs.
People always assume that because Celtic and Sevco can earn more from their bigger stadiums and greater season ticket base that these clubs should be miles in front of the rest; in fact, as the Ibrox accounts demonstrate clearly, the massive infrastructures of these clubs results in much higher running costs overall, and this is without employing a single footballer.
Celtic's ability to spend what we do on wages comes, first, from having ten thousand more seats, our ability to sell players and European football, year in and year out. Champions League qualification can result in such big profits that our club can sustain a couple of years without it and not even have to make cuts.
We also have a far better marketing operation.
But Sevco's income will never reach the levels ours does. Even in a non-Champions League season, we can post £80 million turnover. Even without player sales our turnover would have been £10 million more than the Ibrox club's for the last fiscal year.
The running costs at Ibrox are enormous, and of the £14 million the Ibrox club made from last season's Europa League run more than half of it was swallowed up in increased expenses as a direct result of those extra games. That's no joke.
That's part of the problem, and that's a constant problem that the Ibrox club will face.
What Will It Take To Make Sevco Play By The Rules?
Clubs to pass FFP regulations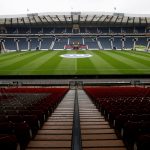 Administration at Ibrox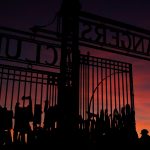 UEFA will have to act, as usual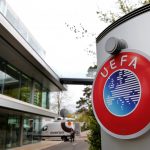 It makes it very difficult to make money.
The headline figure is that since taking over, King and his board have had to make up a cash shortfall of nearly £50 million already … and this before their requirement to spend an extra £10 million to get through the current campaign. That figure is damning.
The SFA should be all over that club, demanding answers. UEFA must be watching in disbelief. When they finally get their act together and insist that the club start to comply with its own FFP requirements we'll really see a show alright.
Think about where their squad would be – and what it would look like – if they had been forced to break even, if Scottish football had passed Financial Fair Play rules when the clubs in England did it a few years ago. Aberdeen, Hearts, Hibs and others would have been able to comfortably compete with the Ibrox NewCo on the park.
These clubs have failed their supporters and shareholders in not pursuing FFP policies.
These clubs are the architects of their own failure, because they have not insisted on a level playing field. Sevco has posted losses for every year it has existed. Since King and his board took over they have financially doped in a manner even Murray would have balked at.
What's more, the club has no intention of changing their approach. They freely admit that. They will continue to spend until one of two things happens; either they will hit the skids, spectacularly, and end up run by administrators or UEFA will do what the Scottish authorities have failed to do and force them to live within the proper parameters. By that point, who knows what damage will have been done to other clubs in terms of lost opportunities and earnings?
You wonder what the rest of Scottish football is waiting for. You don't have to look too close to see that Sevco is an unsustainable shambles and cheating the rest of the game. But the game itself has to want to deal with that. The other clubs have to care.
And right now, they don't. And I include Celtic in that.
More on that later.
Please share these articles widely, and join our Facebook Group for discussions about the pieces and other issues.
If you have trouble finding the articles you can subscribe, follow us on Twitter and get every piece on Celtic News Now. And you can, of course, bookmark the site itself and check it for updates throughout the day.