Chris Sutton is a guy who likes to talk. Sometimes he's someone worth listening to.
At other times I think he's over-fond of the sound of his own voice.
I understand it to a certain extent; he's his own brand and when that's your business you need to push it, hard.
Nevertheless, he understands a few realities about football which often go unspoken.
One of them is that at Ibrox they are poised on the brink of calamity.
Sutton knows what it will take to bring the hammer down; lose this league title and anarchy will ensue.
I've been meaning to do a long piece on this for a while now.
You'll be relieved to know that this won't be it, not today. But I'll get around to it because it's an issue I think needs to be explored in depth. For now, let's acknowledge the simple truth about what Sutton said last week when he predicted that the loser in the title race would be fired and that if the sacking comes at Ibrox that it will be a Year Zero moment for the club. There is no doubt he's right on both counts.
Is Sutton Right To Say 9IAR Would Plunge Ibrox Into A Meltdown?
Yes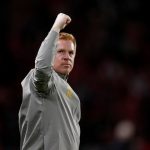 No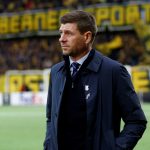 Gerrard's appointment was an act of folly. I cannot say that enough times nor write it enough times.
Fantasises that Gerrard will be appointed at Anfield one day are about as real as the eponymous Jack's famous beanstalk and its magical produce.
Even if Gerrard achieved the dark miracle and won the SPL, there would be no queue of clubs beating its way to his door. The Liverpool directors – who are the ones who will make any decision about who the next manager is – never comment on the possibility that he will have a shot at it, and their silence should not be mistaken for indifference.
When they decided that Rodgers – an infinitely better manager than Gerrard will ever be if he's in the game for 100 years – wasn't going to get them where they wanted to go, they looked at the global game in the coldest blooded, but most realistic, manner possible.
Most people knew Guardiola was being coveted by City and would probably go there … that left Klopp standing alone as the most sought after manager in world football, and they wouldn't settle for less.
Liverpool will not take a punt on some rookie with an SPL gong to his name.
Not in this lifetime.
Let me put it this way; when Lennon bests him, is he going to be touted as the next boss at Anfield?
Of course he isn't, it's a pipedream and not a hash-pipe either.
Those pushing it are riding the rock.

It's the only way you can suspend disbelief enough to entertain that.
The media never discusses the possibility that Gerrard will be fired, but all acknowledge that Lennon's position would be untenable if he were to blow it. I think Peter Lawwell would have to fall with Lennon; there's simply no way he could remain at the club were his gamble – and he admits that he didn't even consider another candidate – to fail. This is accepted by almost everyone around Scottish football, so why is Gerrard's dismissal not also an accepted fact?
Because Sutton has it right. By the time he leaves Ibrox, Gerrard's reputation will be partially in ruins but that's nothing compared to the scale of the destruction he'll have left behind.
Assume that the club cannot give him a third year. How could they?
They have backed him lavishly in the transfer market, and that wasn't meant to buy failure.
They have a cup semi-final this weekend, but even getting to the final won't appease their fans unless he wins it, and as I expect us to be in the final that means he's going to have to come up with a plan that defeats Lennon's on a big open pitch. No chance.
Besides, we all know the league title is all that matters to them.
He's lost the first Ibrox game, and if you presume we're going to take the two Celtic Park games it opens up the possibility that they will be faced with a manager who lost three out of four, or worse, in the league against us in spite of it all. As I can see us getting something at Ibrox next time around as well, he could lose all four of them.
In no world, where that happens, will he keep his job.
So assume Sutton is right and that in order to appease their fans and sell season tickets that they have to fire him and hire somebody else.
But who? And with what?
Where's the money to dismantle and then build another management team coming from?
Where's the money to give the next manager the sort of budget he'd need to cope with the immense pressure of having to stop our relentless march towards ten in a row?
Who but a madman would take it on?
Their club could rip itself to pieces just trying to decide when the axe comes down. Their fans would demand a name to replace him … but who's a bigger name than Steven Gerrard? Can you even imagine what they will end up with?
People tell me that it's ten in a row they dread, and they are correct of course … but it is this campaign, and the ninth title, that will do the real damage over there.
Think how far into debt they've had to go to try and block us here; they know this is the critical campaign, in some ways even more so than the next one.
The psychological damage us winning nine would do … fatal to Gerrard and probably even to King.
Where they'd go from there, God knows.
Please share these articles widely, and join our Facebook Group for discussions about the pieces and other issues.
If you have trouble finding the articles you can subscribe, follow us on Twitter and get every piece on Celtic News Now. And you can, of course, bookmark the site itself and check it for updates throughout the day.