The daftest people commenting on Scottish football today are the people who have continually written off Scott Brown.
There are more of them than there ought to be, but then I've read stuff today about working class towns in England which look set to vote Tory after moving from Labour to UKIP and voted Brexit.
Maybe idiocy is contagious, and evolving.
Scott Brown is one of the finest Scottish players of his generation and one of the finest Celtic captains of all time. He lives and breathes for days like today. He wasn't even supposed to be fit, wasn't even supposed to be in the team, and he dominated it.
That was not a surprise, of course, because this is what he does, what he's been doing for years now, over and over again.

The guy is not only a great footballer but he has the mentality of a natural born winner.
People always talk about Gerrard being a winner and then you remind that, actually, he didn't win anywhere near what someone like Keane did.
In a different Celtic era, Brown would have the European medal to go with his slew of domestic ones.
He might well end up the most decorated Celtic captain of all time if you exclude the fact that big Billy won the big cup.
There will be few in our history to come who will do half of what he has, even though I do expect our success to go on and on.
How Much Longer Do You Think We'll Have Scott Brown For?
Until we make it ten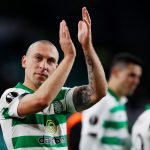 As long as he likes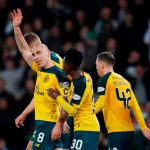 Ten and then coaching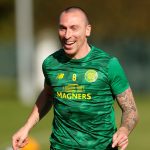 How many times have we seen him do this?
How many times has he been written off? Earlier this season, after Cluj, some in the media were lining up to bury him; they did it several times last season as well. Then Ibrox happened, and he made it clear that he was still the number one, still the best at what he does, which is to lead by example.
I love the guy.
On days like today you can see why he will be so hard to replace.
It's a question for another day.
For now I'm just going to enjoy him and make the most of him whilst he's at the heart of this team and all the success it has.
He just keeps on making his critics look like mugs.
Please share these articles widely, and join our Facebook Group for discussions about the pieces and other issues.
If you have trouble finding the articles you can subscribe, follow us on Twitter and get every piece on Celtic News Now. And you can, of course, bookmark the site itself and check it for updates throughout the day.