I love days like today. I love them because this is a chance for our team to remind the game here that we are the biggest club in the land, and that all the media hype for a certain other side matters not one bit. Glasgow's green and white.
This team of ours is on one of the greatest domestic cup runs of all time.
Everyone expects it to end at some point. Indeed, we know it will because it takes just one bad display, just one bad break of the ball, and that's that. Three trebles in a row in an astonishing achievement; no-one will ever get near it again.
But we can go even further.
The club has not commented on it; I would hope that if they are going to it would be to praise the message itself if not the way it was sent. This is one of those times when they shouldn't even just plead no contest and pay the fine. The club should be standing up for the supporters and their right to express themselves in this way.

You know, I actually believe that. I believe that this is the greatest period of dominance for any team in the history of the game here.
I believe this side is special.
They have the tools to do this.
They can complete a fourth grand slam on the bounce.
Hampden has become such a familiar place for all of us, and so it will be in about an hour, decked out in green and white, every corner of it. It suits the place. It has become the norm.
We've made three interesting selection choices; first is that Brown starts, as I expected yesterday.
Second is that Frimpong keeps his place in the team.
Finally, we've got with Tom Rogic with Ryan on the bench.
Is Swapping Rogic For Christie A Good Idea Or Not?
Yes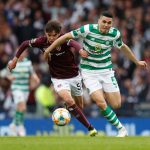 No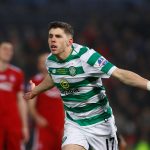 You know what I think that is? Ryan is being seen as our auxiliary striker whilst we just have Eddie up front.
No other team in Scotland could make that choice and not look weakened by it. That's the measure of how good this squad is and how far we've come.
Enjoy the day lads.
Speak to you on the other side.
CELTIC: Forster; Frimpong, Jullien, Ajer, Bolingoli; Brown, Rogic, McGregor, Forrest, Elyounoussi; Edouard.
Subs: Gordon, Elhamed, Bitton, Hayes, Christie, Ntcham, Johnston
Please share these articles widely, and join our Facebook Group for discussions about the pieces and other issues.
If you have trouble finding the articles you can subscribe, follow us on Twitter and get every piece on Celtic News Now. And you can, of course, bookmark the site itself and check it for updates throughout the day.