Hibs gave us all they had today and it was not enough.
It was not nearly enough.
This wasn't really a contest although the score at a couple of stages suggested that it might become one.
It was never really likely. Had Celtic not taken their foot off the gas and started treating the second half as a glorified training exercise we'd have scored double figures today.
Five times we put the ball in the net. We hit the inside and the outside of the post. There was a period when we looked as if the intent to run up a cricket score was there; I understand exactly why we didn't keep the pace up. There was no need.

Had it been a league game today I think we might have, all the better to edge further ahead on goal difference, at least until there are points separating us from the other lot. But the job was so clearly done, and done early, that it wasn't worth risking injuries or tiredness for.
This is going to be a long campaign, but it's becoming increasingly obvious that it is going to be a successful one. The first domestic trophy is within reach. If we turn up and play the way we did for long spells of that game it will not matter who gets to the final to face us.
They will be blown out like a birthday cake candle and we will have the quadruple treble in our sights.
Who Do You Want Us To Play In The Cup Final?
Bring on Hearts so we can do them!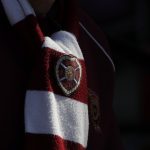 Bring on Sevco so can we destroy them!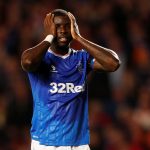 Elyounoussi has been threatening that performance for a few weeks and he saved it for Hampden. Callum scored. Amazingly, Scott Brown got himself a double which nobody would have bet on.
The Hibs fans were furious at full-time, but the truth is they got a football lesson from a superior team and that's all that happened.
It was always likely to happen today.
If the defence looked a little ropey at times it was because we were committing so many men forward in attack, and because Hibs threw caution to the wind eventually. I cannot blame them for that, although had we been in the mood to do them real damage we could have exploited it far more ruthlessly.
The final score flattered Hibs somewhat.
Odsonne Edouard didn't score again today, yet we scored five times.
Anyone still think we'll spiral down into the depths of crisis if he isn't in the team?
He's the best player in Scotland by a long way, but today we did not need him to be at his best … this is how strong this side is.
And on top of that, our top scorer was on the bench until late in the match.
The Green Machine has never been so relentless, nor focussed on success after success.
It chews up teams and spits them out on these occasions and I see no sign whatsoever – none – that either of our potential final opponents can stop us.
The early article had a mistype where I said Forrest, rather than Callum, had scored. Thanks to those who – kindly – pointed it out. 
Please share these articles widely, and join our Facebook Group for discussions about the pieces and other issues.
If you have trouble finding the articles you can subscribe, follow us on Twitter and get every piece on Celtic News Now. And you can, of course, bookmark the site itself and check it for updates throughout the day.