I don't know how good Daniel Arzani is, but extending his loan deal for another year appears, to me, as one of the more senseless ideas I've heard in a while.
He plays wide right.
We have Forrest out there and we have Shved, who's our own player, who I'd sooner see us "develop" than somebody else's footballer.
The Arzani thing didn't work out.
Maybe it's time to move on.

Some of the reports today suggest that Neil Lennon has been "impressed."
By what exactly? The guy's ability to run laps?
Has he played football since the horror injury last year, on his debut?
I don't want to sound overly negative, and I feel bad for the kid and I wish him all the best in his future … but should the next phase of that future really be at Celtic Park?
We have our own kids trying to break into the side … not only does he play in the same slot as the aforementioned players, but it's the same position as Dembele.
I am not going to knock us trying to get good players.
Arzani was rated very highly before he came to us on loan and suffered that dreadful blow. It's possible that there's an excellent footballer here, someone who can do a real job … the question is have we moved on from when he was brought in, to a place where he's no longer needed?
Should Daniel Arzani be kept at Celtic Park another year?
Yes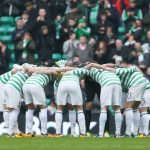 No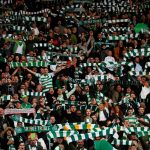 Our versatility across the front is one of the reason's we're so strong. Forrest, Shved and Dembele are all naturals on the right, but Lewis Morgan can play there, Ryan Christie can play there, Hayes has done a job there before … we're covered.
I like that we're trying to maintain the squad, but rather than agreeing a contract extension for a loanee who's played less than 90 minutes, I'd far rather we tied up the futures of Bitton and Hayes and got Ajer and Edouard nailed down.
Please share these articles widely, and join our Facebook Group for discussions about the pieces and other issues.
If you have trouble finding the articles you can subscribe, follow us on Twitter and get every piece on Celtic News Now. And you can, of course, bookmark the site itself and check it for updates throughout the day.