In the time since I've last been on here, Celtic has secured the services of its best players on long term deals, qualified for the knockout stages of the Europa League, gone five points clear of Sevco and beaten them in a cup final. I've been busy since then, but not like our team has been, and my good lady has fallen in love with Mo Elyounoussi.
Hey, I've said he can have her. Anything to help out the cause.
The rumour mill always starts creaking into life at this time of year, and this one is going to be no exception.
The thing is, Celtic look as if they are trying to get the business in early.
We know for a fact that a delegation was in Vienna yesterday to talk with Slovan Bratislava over their big striker.
Feelers have been put out regarding Jordan Rhodes.
The striker position is clearly something we're thinking long and hard about. James has already speculated on who might leave; I actually think it's more likely to be Bayo than Griffiths. But a new front man looks a certainty for the month ahead.
If we're going to spend big money on the boy from Eastern Europe … well what a statement of intent that is.
Are you impressed by how the January window already looks like shaping up?
Yes so far so good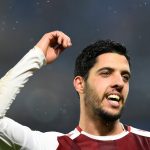 Let's wait and see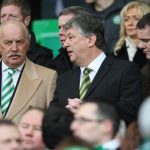 Not impressed so far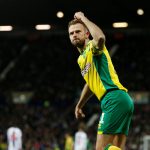 It is gratifying, too, to note the stories linking us with a defensive midfielder. Wanyama would have been our first choice; today the hacks have us in the race for Ki, one of our other stars of yesteryear, who's 30 and is about to be released by Newcastle. He has always been a fine footballer and his time in England will have made him a better one.
I think we could do a lot worse. He would add something to the mix.
These are the headline acts of course; rumours continue to swirl about the Brazilian defender, and he's supposed to be going to court to be freed from his deal. I am with James on this one; those guys don't usually settle well in Scotland, so if we're definitely in for him then it's a risk.
But that becomes an issue of trust; you have to assume our guys know what they are doing.
The signings thus far, from Lennon and his team, have certainly suggested that they do. It makes faith somewhat easier to sustain.
Lennon said yesterday that the plans are well underway … that we've opened talks with at least one footballer for sure – and the rumour mill suggests a couple more – is hugely promising. The club isn't messing about for once, they are getting on with things.
Commercially, the year looks like it will start with a big bonanza as well, with talk surfacing today of a bumper news shirt sponsorship deal with Adidas. I have enjoyed the New Balance kits – most of them anyway – and own a ton of their stuff, but with respect to them we belong with the top brands and Adidas are one of those, second in global market share after Nike.
What remains now is to end 2019 on a high. 2020 is set to start with signings. By the time the team comes back from its winter break, we should be firing on all cylinders and stronger than ever. These are the kind of rumours I like to write.
The Rumour Guy is a Celtic fan and blogger from Glasgow who is looking forward to the January window.
Remember, you can still do our Slapping Sevco quiz at the link below … just answer the first question about who scored our first goal against the NewCo …