Today's big transfer rumour seems to have been dredged out of the bottom of the barrel.
The press is full of stuff like this, of course, stories with only the most tenuous link to reality.
This one is a cracker though. Jordan Rhodes to Celtic, on loan, next month.
The story has more holes in it than Swiss Cheese, but that doesn't mean that it isn't true.
Just unlikely.
There was a time too when it would have excited our supporters; Rhodes was around eight to ten years younger.
During his spells at Huddersfield and then Blackburn he was definitely the kind of striker you got excited about.
Would Jordan Rhodes be a good Celtic signing target?
Yes definitely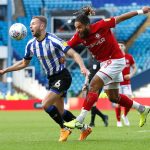 Yes on loan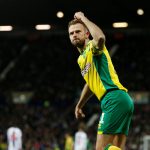 Not at all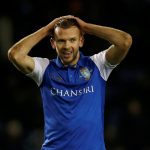 How things have changed
. Injuries and loss of form have devastated the guy to the point where he can't even get into this current Scotland set up when fit.
Think on that for a moment.
He hasn't won an international cap since 2017, when he played once.
He has played in three international matches in the last four years … at a time when we're drafting in Scottish Championship strikers and throwing a half fit Steven Naismith into the mixture.
It's pretty damning, as is a domestic player record which isn't exactly bursting with goals.
This means nothing in itself. A player can make bad signing choices and find himself in a team that is going nowhere. Chances to shine are limited. In a free-flowing Celtic side which creates things and gives a striker opportunities to score goals, things could change dramatically; Rhodes has proved in the past that he knows where the goal is.
His career stats are worth bearing in mind; he has over 210 goals in 466 games.
That's impressive considering some bad seasons, and injuries.
It's still pretty close to a goal every two games when taken over that time.
Any striker would be pleased with that.
It's because of his previous record, the fact he used to be a very potent striker, that he's a Celtic fan and would run through walls for the team, and his need to find something of his best form again that I wonder if this might not actually be an inspired suggestion.
You would not pay full price for Jordan Rhodes right now, not with the way his recent career has gone.
But a short team loan, for a player trying to rebuild his career and his rep and strike a claim for an international spot again, if he's lean and hungry and most importantly fit … yes that might just work for us. That might just be a very good move, especially if there's a right to buy clause in the deal that lets us close it for a reasonable fee in the event he does well.
The idea of Jordan Rhodes at Celtic would have been an amazing proposition once upon a time.
That we've got to approach it reluctantly, as a "maybe" is a sign of two things; how we've risen and how far his own stock has fallen. He'd be backup, that's the truth of it, but if he was anywhere near his best he would be a hell of a backup to have.
I don't know if this is really being considered or not, but it's a sensible solution if the guy is fit.
That's a big if, though, and then there would be the cost, even as a loan signing. We do need someone in that area of the pitch though, and I never thought it likely that we would spend a huge sum to bring one in, not when there are clearly plans for the summer.
As a short term solution this might just do it.
Remember, you can still do our Slapping Sevco quiz at the link below … just answer the first question about who scored our first goal against the NewCo …