I love a sore loser. Because they are the best type of losers. Winning a run of the mill match is a momentary thing, over the second the points are on the board and in the bag, but a sore loser can enhance the pleasure and make it last for days.
I have no idea who Loic Damour is, but I have loved his bleating, greeting, bubbling, blubbering over Scott Brown in the aftermath of Wednesday's game.
I especially love that the person who wrote up his wailing for The Daily Record – basically cutting and pasting it from the Edinburgh Evening News – was Sevco fan blogger Jonny McFarlane. Because what you got there was two sore losers for the price of one, which made it perfect.
My favourite part was when this absolute unknown pretended not to really know what our captain's name was, but then went on to call him "the king of the league" and spoke with apparent authority on how Scott dominates every game.
"I enjoyed the battle, especially with Brown, I think his name is," he said. "Apparently he is like the king of the league because he can do whatever he wants on the pitch and the referee never says anything. He is the referee on the pitch and that is seemingly normal here. I was very frustrated about that so I wanted to let him know we have a referee on the pitch and he is not the referee."
Awww diddums. I am sure that Brown heard this nonsense out with a smile on his face.
Which country should Celtic be looking to for Brown's replacement?
Scotland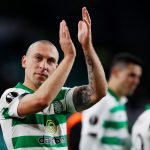 Holland/Belgium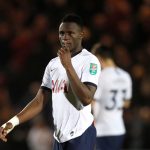 France
Germany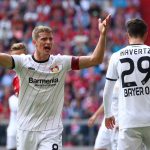 Imagine having a fellow pro come up and say that to you on the park.
How delighted would you be to have got right up his nose?
Brown will have been dead chuffed.
This rambling, shambling interview goes from suggesting that with Brown on the pitch that there are two referees to the French player finishing up with saying that when Hearts play Celtic there are, in fact, no referees … all this is even more bizarre when you consider that a number of their players escaped cautions on the night … and Scott Brown didn't.
Brown was booked after just 17 minutes of the game; that might have put other, lesser, players under real pressure for the remainder of the match, but our captain took it in his stride. He always does. It's as if he doesn't feel pressure at all.
I honestly have never heard of Loic Damour in my life.
If he hadn't blown up like this, in spectacular fashion, I might have lived the rest of my life not knowing who he was.
But he managed to get himself some nice back page headlines taking a shot at Scott Brown.
He might not have been in Scottish football long, but he's clearly been here long enough to know that every nobody who dreams of being a somebody can get attention by doing that. I wonder which of his team-mates, or which of the hacks, clued him in?
Remember, you can still do our Slapping Sevco quiz at the link below … just answer the first question about who scored our first goal against the NewCo …