Neil Lennon, speaking to the media, has confirmed that there was to be a big meeting at Celtic Park today in order to discuss January's transfer targets.
This is great news.
The club is not messing about.
With a fortnight still to go, the plans are already being laid.
Debate will rage about what the best position to focus on is. I still think if we can bring in a central defender and a striker we'll be in good shape. Lennon has prioritised bringing in a midfielder as well; if we can clear out some of the deadwood we should get one.
Who is the best right back at Celtic Park?
Abd Elhamed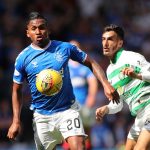 Frimpong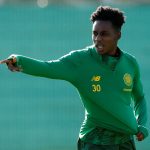 Mortiz Baur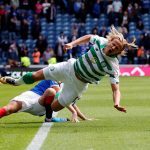 Amongst the targets, I expect us to take a look at how David Turnbull is coming along at Motherwell. He almost signed for us in the summer, and it might be that we go back in for him. The trouble is, where would he play? Christie, Rogic and Ntcham can all operate in his area of the pitch … the kid is too good to bring in as a reserve or a backup.
A defensive midfielder should remain our focus, all the better to improve that area of the team and give Brown and McGregor a break.
There are rumours that we're scouting Greek club Panathinaikos and their midfielder Giannis Bouzoukis, but he's another attacking player … I am sure we're looking at him, as he's one of the most highly rated footballers in that country, but I am not sure that this position is the key priority for us in the middle of the park.
Rumours also abound about goalkeeper targets, with several names being thrown around including a couple in England. There's a story about a defender from Brazil, of all places; I hope that one is just an agent taking a punt as I don't think those guys settle well in Scotland.
Past evidence has not been promising on that front.
The rumour mill is in full tilt already, churning out all sorts. Lennon's meeting with Hammond today will have firmed up the plans … things are ready to roll. Have we learned from previous windows? Are we planning on doing business early?
What a change from the norm it would make. The one thing that is certain is that this is a more streamlined operation than it was this time last year … and I thought the last January window turned out alright. This one could be really special.
Remember, you can still do our Slapping Sevco quiz at the link below … just answer the first question about who scored our first goal against the NewCo …