The press is reporting a bizarre story tonight wherein a retweet from FARE's Twitter account has called Sevco fans "deluded" and "the manky mob." Neither of these things are up for much debate, but it has reignited the fury in La La Land over the perceived "anti-Ibrox agenda" operated by UEFA's affiliate organisation who operate in 40 countries.
Sevco is said to be "outraged."
This is a conspiracy, it seems.
I continue to be astounded at the nonsense this mob believes.
The tweet in question has a story all of its own, of course. This is about "the Scott Brown incident" which I don't doubt you've heard about this week already. There is a video doing the rounds which is being touted as proof that Scott Brown sang a "sectarian version" of a Christmas song. Typically, for Sevconia, this was a little less than was made out … Brown is not on the video singing anything of the kind. Sevco fans find this suspicious.
I think they are absolutely full-on nuts myself.
What's WRONG with the Peepul? Why do they do this stuff?
Schooling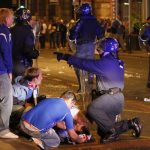 Bad drugs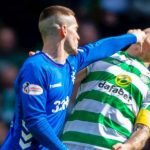 They are nuts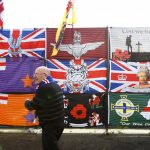 The culture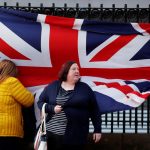 Anyway, the tweet which a FARE social media employee re-tweeted, shows the entire Ibrox dressing room in the days of Graeme Souness singing about being up to their knees in fenian blood. And yes, the Celtic fan who sent it out does refer to them as "deluded" and "the manky mob."
FARE has taken down the tweet, their social media guy got a slap on the wrist and they've even issued an explanation and apology for the incident … Sevconia still isn't happy.
As the temperature is stoked over this, the Sevco support is putting itself in a dangerous situation though.
There is a misconception about FARE that they attend every Sevco match … this is actually not true.
But I can imagine the amount of abuse they are taking tonight and much of it will be of a viciously sectarian nature. That the club itself is foaming over this is another mistake from Peepul who just cannot stop making them, over and over again.
This is the last organisation Sevco wants to stumble into the crosshairs of. They escaped a stadium closure by the skin of their teeth when UEFA failed to highlight the sectarian singing in the ground when they were over in Rotterdam a fortnight ago.
If they try to embarrass FARE, the organisation will be all over them from now on.
If they try to stir up trouble with UEFA they will be reminded that it was their own fans who landed them in the dock.
There is no Unseen Fenian Hand operating to undermine them; even if such existed any attack on their club would depend on the misbehaviour of their fans … this is what some of their support simply does not want to acknowledge; they are at fault here.
If they could behave like human beings, if they weren't so prone to bigotry, then they would have nothing at all to fear from FARE or anyone else.
But as they can't, or won't, knock this behaviour on the head then any conflict with FARE and UEFA over this carries risks they cannot afford to take.
It is so typical of Sevco that they are provoking a dangerous foe.
This is what they live for.
There is never a dull moment in covering these morons.
Our cup win yesterday continues our utter dominance of the hapless Ibrox NewCo … but how well do you know the history of our successes over them? Try our new quiz and find out. You can click this link or on the first question above ..