From way before I was a fan of Neil Lennon the manager, I was a fan of Neil Lennon the man. All he had to endure, all the things he had to put up with? No-one in the history of the game here has ever been subjected to more, not even close.
It's for that reason that I'm the very last person who would ever say that anyone in football deserves abuse from the stands, or that those who get it "brought it upon themselves", and especially when that veers into racism and objects being thrown. The people who do those kind of things at games are gutter rats and deserve universal condemnation.
But I'll tell you this, getting stick from the stands is something every player has to put up with. Some players even get it from their own fans. It's part and parcel of the game. Almost all of them suck it up and get on with it. Only a handful ever react.
This is just one of the reason I'm not joining the Alfredo Morelos pity-party which is going on in some corners of the media. This website christened him Mad Dog last season, and we've held to the name all the way through this one in spite of his "improved" disciplinary record.
Because we're unimpressed by the leniency he now gets from referees.
What can Sevco reasonably expect to get for Morelos?
Empty ginger bottles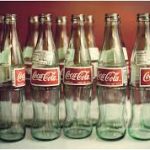 Some Disney dollars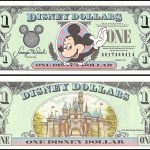 Monopoly money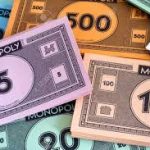 A suitcase of IOU's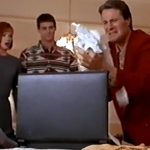 It's not that Morelos has learned how to behave, it's that he is indulged more than he was last term and he's become sneakier in the way he lashes out with both elbow and boot. He has certainly learned a thing or two, just not about how to behave.
His performance at the weekend was typical of his attitude; he scored a goal but any admiration you might even grudgingly feel for the way he plays the game was, as usual, overwhelmed by the negativity he generates as he gurns, snarls, dives, moans, kicks and snipes his way through every match. He has a flare for self-pity that would be off-putting in a surly teenager.
And this is what I find hard to stomach as some in the press attempt to paint Morelos as a victim of supporters being unable to take what they dish out. What nonsense it is.
About three days ago, Phil posted an article on Morelos and the difference between his attitude to adversity and that of our young defender Jeremie Frimpong.
It was an excellent piece, and the contrast between two different goal celebrations was impossible to ignore.
Frimpong is nowhere near as experienced as Morelos, but he has a maturity that the Colombian simply does not possess.
Even his reaction to the red card he received at Ibrox was notable for the way he accepted it. His after-match interview is priceless; although he didn't think it was a red card he accepted the penalty decision and acknowledged his mistake. It spoke volumes for his professionalism and willingness to learn. Here was a footballer admitting an error and vowing to do better.
Did the media laud him for it? No, because they've been too busy praising Morelos for no longer being quite so thuggish, although that's mostly a matter of personal interpretation and I'm not in the least bit convinced. I don't know that too many are.
One of those who claims to be is Neil Cameron, the awful Herald hack and one-time head of sport at their newspaper group. His article came hot on the heels of Phil's, and was so contrary to its contents you have to wonder if it was a response to that piece more than it was directed towards defending Morelos. It would not surprise me. His obsessive desire to take a slap at a fellow journalist who, until last year, had never written a word about him, has long been embarrassing.
So too was this piece, which sought to blame Motherwell fans for Morelos own inability to control himself. The Colombian is not the first player in Scotland to come under scrutiny and be a target for fans. He's not even the only player at Sevco. And yes, other players have had bile directed at them and things thrown at them … it's how a footballer reacts to provocation from the stands which matters and Morelos decided to give out a little payback.
To do so whilst on a yellow was to invite the red card. That he felt he could do it with impunity is a testament to how much refs have let him away with all the way through this campaign.
And for that, he does deserve what he gets. Because he might not have brought the abuse on himself, but the red card was earned. It was deserved. The Morelos pity-party is cringe-worthy. This guy just continues to behave like a ned … and people continue to make excuses for him.
Remember, you can still do our Slapping Sevco quiz at the link below … just answer the first question about who scored our first goal against the NewCo …