Towards the end of last week, Aberdeen's Derek McInnes sat in front of the press corps and he was asked a truly lamentable question about Steven Gerrard's ridiculous assertion that his club and Celtic departing for the EPL would "save Scottish football."
"Scottish football doesn't need saving," McInnes slapped back. I was delighted to hear him say so and I wish that other managers and clubs had said the same. Those comments were shocking. That he got away with them speaks volumes for how the media sucks up to this joker.
The deification of Gerrard is nearly beyond belief.
Those wavering on VAR were turned the moment he announced that he supported it. He wants Scotland to "get help" in the Euro qualifying quest, unlike Celtic, but will moan the first time he has too many games to play in a short space of time and the media knows this but won't call him on it.
Gerrard is a snivelling hypocrite and a conspiracy theorist, swallowing everything the crazier voices around him whisper in his ear. He is not a smart man, but the press treats everything that comes out of his mouth as if it was epochal wisdom.
Look at the nonsense earlier in the campaign about the "secret weapon" he had discovered in his quest to get his club into the Europa League groups. The media loved that. And what was this great discovery? Multi-ball, an option which is open to every manager in UEFA's tournaments.
To read the breathless reportage you'd have thought he invented it himself.
He is dismissive of the rest of Scottish football in the way only someone at Ibrox can be.
And in the same week as he was talking this arrogant nonsense Graham Roberts was piping up and touting his own brand of stupid with this oft-heard and ridiculous assertion that Celtic's nine in a row won't count this time around because there wasn't an Ibrox club in the league for most of it.
This ignorant garbage has been trotted out before, of course, and some inside Ibrox have even said the same thing.
It is offensive. I wish Lennon had called out Roberts idiocy, but I wish he'd called out Gerrard's as well. And McInnes missed an opportunity to slap out at Roberts at the same time, because I think that needed to be said too from someone not at Parkhead.
The media loved Roberts' remarks of course, although like Gerrard's egotistical twaddle it's actually an insult to the rest of the game here as much as it's a dig at us. The hacks are willing to overlook that if they think it will irritate our supporters, but we're not the ones who should be most offended; that's the supporters of Aberdeen, Hibs, Hearts and the rest.
How many of those clubs won trophies whilst Sevco was climbing out of the bottom tier?
How many trophies has Sevco won since returning to the league?
Gerrard and Roberts have the Ibrox mind-set down cold now.
There are probably not IQ points between them to get into a decent college, but this is a product of more than stupidity of course. The Ibrox clubs don't even see the rest of the game here, they see Celtic and that's where their sole focus is.
You know what? That's going to cost them at some point.
In the meantime, the media lets this stuff go … the same people who will soon be flaying us because we "don't want to help out the national team" are perfectly happy to have these EPL-centric, Ibrox cretins talk down the whole sport up here.
Shame on them.
Should someone at Celtic have commented on these stupid comments?
No, our club aren't the ones being insulted here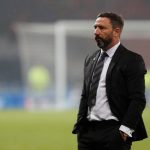 No these yahoos are better off ignored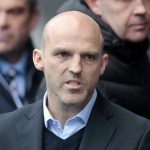 Yes we shouldn't allow this crap at all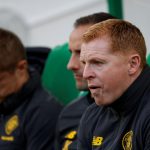 Think you could get a job bitch-slapping Celtic at the SFA? Try our quiz and find out. Score high and you can have Clare Whyte's job.