There's a reality we're all going to have to face, no matter how unpalatable.
The television contracts are signed and sealed and from next season onward Sky is going to have the rights to Scottish football games.
There's nothing to be done about it.
But this week, and the Boyd incident from last month, demonstrate their unfitness to do the coverage.
Fans never get asked about this stuff, but a lot of the sites polled on it when the two television companies were battling for the rights.
I think the vast, vast majority of us wanting BT Sport to nick the thing.
Their coverage treats the game here with respect, unlike with Sky's near total dismissal of it whenever there's a "bigger" game on in England.
This is a frequent lament, and if our issues with them were about the disdain they show for our national sport then we'd already have good cause to complain, but today we've got a greater reason than ever.
For the second time in the space of just a few weeks Celtic has been forced to go the broadcaster. Boyd was the first cause, with his anti-Celtic sensibilities on full display during his attack on Leigh Griffiths and his subsequent refusal to apologise.
Should Celtic refuse co-operation with Sky until our questions are answered?
Yes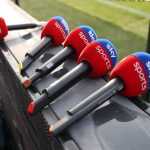 No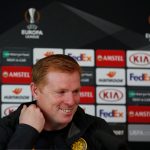 The latest incident is much, much worse of course, and Celtic are right to complain to Ofcom about it and to make public their fury. It was high time they came out and fought our corner properly against the smears, but their statement went way beyond anything we might have expected.
Sky are now in the spotlight, and if this contract was still up for grabs I believe there would be very serious doubts about it being signed off on.
This isn't just an example of Sky Sports dissing Scottish football; Celtic has accused them of being involved in a deliberate attempt to smear us.
That's uncharted territory folks, and the BBC might not want to talk about it at all and other outlets might want to dismiss it as much ado about nothing, but we're the biggest club in this country – by miles – and this is a very serious standoff.
There are serious issues here, such as whether or not Sky can be impartial.
Why would Celtic want to subject itself to the scrutiny of an organisation which means us harm?
Right now there's no reason to believe that Sky Sports itself isn't actively working to hurt us … they will have to show more than good faith and do more than scrape together a weasly apology which they also extended to Ibrox although the club over there wasn't slandered.
On Sunday 18 February, Celtic will play Aberdeen at Pittodrie in our first live match on Sky since this blew up.
That's in just eleven days. Celtic will want answers before then, and if there's not a full and frank explanation for all this – in the public domain – I would be shocked if we were willing to co-operate with them on that day.
How long this drags on after that – whether it drags into the new contract or not – will be entirely up to them.
But Celtic is not going to take this lying down.
Cheer yourself up today and check out our Rangers liquidation quiz … as we near the eighth anniversary of Armageddon Day it's worth going over it again!