Celtic has released a second statement on Sky Sports, this time in relation to their shameless apology, which they offered last night prior to the Celtic game when all of Scottish football, and the wider world, were distracted by approaching kick-offs.
Our site blasted that statement on Twitter because it also offered apologies to the Ibrox club, in what we believed was a shabby attempt not only at pandering to their sensibilities but also in an attempted deflection from the real issue; it was our club who were smeared.
Celtic's statement makes it plain that the club is not taking this lying down.
They are still furious about this, even days later, and in one of the strongest worded missives I've ever seen coming out of Celtic Park. In the letter we've sent to Ofcom, and to which the CEO has put his own name, Celtic has accused Sky of deliberating attempting to smear the club and its fans.
Think on that for a moment. Celtic does not believe that this was an innocent mistake, or something that can be simply waived away as if it were nothing. They believe this was quite deliberate, and done with malicious intent.
It is hard to think of a more serious charge to level at a broadcaster.
Should Celtic refuse co-operation with Sky until our questions are answered?
Yes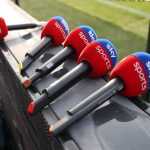 No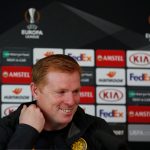 "The effect and, we believe, purpose of this misrepresentation was to broadcast offensive and incendiary allegations against Celtic Football Club and its supporters," the letter to Ofcom reads. I have italicised the most important part.
A half-assed apology, which seeks to minimise the nature of this, is simply not going to do it and Celtic has posed a number of key questions to the regulator.
Celtic wants to know, in particular, who was responsible and whether Sky Sports did a single bit of checking to make sure that the translation was up to snuff. At the very least their behaviour has been shockingly reckless and a derogation in their editorial responsibilities. At worst – and Celtic believes it's the worst case scenario – we've been deliberately smeared. The club wants to know if people involved with Sky Sports were in on that.
On top of this, Celtic wants to know who briefed this to the press with the heavy emphasis on the allegations against Celtic fans.
The statement absolutely exonerates Morelos himself of any blame or responsibility and suggests that Sky's apology to him is equally inadequate.
All in all, this is a magnificent response from the club, fighting for the reputation of not only the fans but the institution itself.
It is exactly what was required here.
Above all, this reveals the club to be quite aware that we're in a dirty war here.
This is a warning shot to the rest that whoever takes shots at us is going to draw some fire back.
It is the kind of response that we've been waiting for.
Perfect, Celtic.
Cheer yourself up today and check out our Rangers liquidation quiz … as we near the eighth anniversary of Armageddon Day it's worth going over it again!