Here's a story you never get to hear; Odsonne Edouard is the top scorer in the SPL, and this weekend he took his lead over his second placed challenger to five goals.
Who is that?
Well, if you believe the hype it can only be Mad Dog.
Except it isn't. It's Defoe, with Morelos one behind him. Cosgrove is only a goal behind that.
Forrest and Christie are on ten goals each … they are only two behind the Ibrox ned.
You wold never know any of this from reading the papers though.
Dig a little deeper and you find something even more interesting.
Edouard has five assists as well. So aside from scoring 18 goals, he's laid on nearly a quarter that again.
Is Edouard the best Celtic striker Larsson?
Yes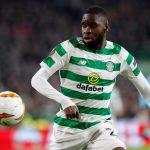 No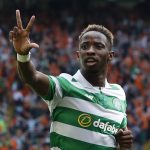 He has been responsible, in some way, for 23 goals in this SPL campaign so far then. Which shows you his value to the team.
Let's see how his rivals are doing on that score.
Well Defoe, with 13 goals, has one assist. For a total of fourteen goals in which he's had some role. He's actually nine behind Edouard in that sense. Morelos also has just one assist, giving him a total of thirteen. He's ten behind.
So does Eddie have any challengers in that area?
Actually, yes because Forrest 11 assists to go with his ten goals, for a total of 21, and Forrest has 9 assists for a total of 19.
It is clear that Celtic players are running away with it as the deadliest footballers in the league.
That the Ibrox forward line gets so much hype is astonishing.
These numbers are the clear evidence that the Colombian has been nowhere near as effective for his club where it really matters – in the league – as trio have. And with Griffiths now starting to score – and he has four goals and two assists already – the disparity is only going to grow.
And with it, the gap at the top of the table.
Cheer yourself up today and check out our Rangers liquidation quiz … as we near the eighth anniversary of Armageddon Day it's worth going over it again!