In yet another example of Sevco Logic, and the twisted priorities of those connected with the club, their pet parliamentarian, Greg Campbell of the DUP, has tabled an Early Day Motion in the House of Commons asking for an "independent investigation" into the conduct of the SPFL in relation to the vote to close down the Scottish game.
Yes, you read that correctly.
At a time when MP's are teleconferencing for their own safety, and as the global toll of this crisis continues to climb, as the entire nation is paralysed in the lockdown, this is what Campbell – and he's backed by some anonymous Tory from Blackpool – think the leaders of the country and our representatives should focus on.
You know, there's being a bad loser and there's continuing to bitch and moan to the world about how hard done by you are long everyone has gotten bored …. and then there's this kind of thing, which should come with a season pass to Hidden Hills.
It must be nice for a football club to have a pet MP, someone who can put its grievances on the big stage in this way.
Will Scottish football see games played before the turn of the year?
Yes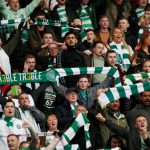 No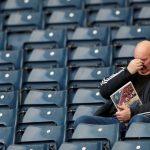 But Campbell is so far outside of the mainstream at Westminster that this is just another example of how small and insular the Sevco support base is.
It may be broad – I personally don't think it is – but it's certainly not deep.
When, for example, Celtic wished to raise the issue of The Famine Song, we could call on peers of the realm to get our message out, not to mention Dr John Reid's influence as a former Home Secretary amongst other roles, including holding the brief for the North of Ireland itself.
We wheeled out the heavy hitters.
This is Sevco's limit, small minded men with bigoted views and no public profile outside of a narrow, and shrinking, sect.
The media will report this of course; they just love nonsense like this. Campbell will get his picture in a couple of the papers, although sadly for him most of those who will be cheering his name don't even have a vote where he stands for parliament … but his free spot in the director's box will still be assured when this is done.
If he still has a club to support … and that's debatable at best.
Between this and their appointment of another DUP member and leading light in the Orange Order as their press officer before the pandemic hit, it is clear that the entire organisation at Ibrox is hitching its wagon to this dying mind-set.
Hell mend them.
This is a joke, and the actions of someone like Campbell with do nothing but embarrass any other club in the country. This motion needs six supporters before it will be debated; I suspect this is the last time we'll ever hear about it.
Anything else, and especially now, would be tragic and shameful.
As Scottish football goes through the current crisis it is important to keep up with developments and the key issues. We are determined to do so, and to keep you informed as well. Please subscribe to the blog.