Yesterday the Scottish Government delivered a hammer blow to Scottish football when they declared that they would not simply rubber stamp a proposal which allowed the game to continue, even if matches were to be played behind closed doors.
The politicians at Holyrood know exactly what that means just like the rest of us do.
If they followed through on that policy there's a very real chance that of the top clubs – the teams that make up the SPFL and top half of the Championship – only Celtic would survive it. That is not scaremongering. That's pretty much what it would be.
This time talk of Armageddon is not just idle chatter, designed to save one club.
It is staring Scottish football in the face. Clubs will be wiped off the map, the one at Ibrox amongst them.
There exists no mechanism for saving them in the event that the season can't start on time and they run out of money. Administration is 100% certain now … their survival itself would be up for grabs if there was not a swift resolution here.
Ironically, other clubs might be better placed, but not much better. It is difficult to image Aberdeen or Hibs or Hearts or anyone else like that surviving for longer than a few months. Cuts are one thing, but a club like Sevco runs not only Ibrox but a mammoth training complex.
Will Scottish football see games played before the turn of the year?
Yes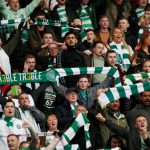 No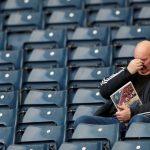 Their wage bill would need to be brought down to virtually zero.
For a club like Sevco that's a practical impossibility.
They were leaking money before this crisis, and there are probably all sorts of issues outstanding. I cannot see how they would survive a shutdown that lasted many more months, and Chris Whittey has just told the country that social distancing will be with us until we get a vaccine … in a year.
That would remove fans from stadiums for the foreseeable. If there are no fans and the government here rules out closed door games the ball is up on the slates. Clubs will die like flies, and the bigger and more bloated the club the quicker they will go.
The Scottish Government will be under tremendous pressure to prevent that.
That pressure will come from the clubs themselves and from the press. Opposition parties will smell a chance to stir the soup. Fans will be in uproar when they realise what the potential consequences are of months without games. That pressure is already starting.
Celtic would make major changes – massive structural changes – and we'd probably survive.
We'd be weaker for it. But we would get through this.
But what we would inherit would be a wasteland, and nobody wants that.
The Scottish Government owes us more than just a few glib statements.
The national government in London owes us some kind of answer.
If social distancing is going to last, then we're facing a nearly total collapse of pubs, restaurants, the leisure industry and professional sport. And you know what? All that might be necessary to get us through this and minimising the loss of life. But the impact of that will be profound and probably permanent.
For sure, a lot of our football clubs would never return … that's something that a lot of folks need to start thinking long and hard about.
As Scottish football goes through the current crisis it is important to keep up with developments and the key issues. We are determined to do so, and to keep you informed as well. Please subscribe to the blog.