Over the past few weeks, the game has been rocked by one barmy Sevco claim after another.
The SPFL has been slammed in the media, which just assumed that every word out of Ibrox was factual.
The dodgy dossier was published on Thursday; it turned out to be a damp squib.
In spite of this, numerous media outlets have continued to insist that there is something to see.
There are two schools of thought here; the first is that the BBC will take anything Sevco says as gospel, and that they do this because Sevco is a favoured club amongst many of the hacks and those who run the corporation above them. The same applies to the mainstream press.
Others allege that it's more interesting than that; that Sevco gets the benefit of the doubt because of its perceived importance to the game.
That assumes that Celtic would get the same.
I am sympathetic to both points of view.
There is very clearly a level of pro-Sevco bias in our media, and in particular amongst our hacks. The BBC does itself no favours in putting Steven Thompson into a discussion like that and relying on him to know what he's talking about and sound impartial. English is a cretin.
McIntyre clearly mistakes Word of Ibrox for Word of God.
As obvious as those things are, something else is equally obvious; if Celtic were to step into this debate and offer a counter to the Ibrox narrative, our media would almost certainly be forced to take it just as seriously as anything Sevco itself has done.
They would certainly take it more seriously than they would Doncaster or one of the other SPFL officials.
There is no doubt how the media would try to reframe this; as a Parkhead versus Ibrox issue, and whatever the main points of it were would be swiftly forgotten. There is no way that whatever we said would be viewed in any way as neutral; our position as the biggest club in the country would be ignored in favour of a narrative that we were just out to kick the Ibrox side when they were down. No-one would suggest we were offering leadership.
One of the most hilarious assertions I've read in all of this was the one that appeared in Keith Jackson's column during the week; this idea that Sevco itself was trying to lead the game out of the dark ages, and how the Dodgy Dossier would be crucial in that regard.
The SPFL saw through a mile away, and in their response yesterday slammed the Ibrox club for its "self-serving" behaviour.
There has probably never been a truer statement issued out of Hampden.
Those who claim not to see that Sevco is pursuing an agenda must be trying very hard not to see it.
The rest of us have 20-20 vision on that one.
The media would never give us the same benefit of doubt. We would be accused of whatever they thought they could get away with.
We would be hammered for daring to voice our opinions.
Yet for all that, there's an argument for us doing it. For stepping into the breach here.
There's a lot of hot air and waffle … we could bring some clarity and professionalism to the debate if we were to go on the record and get our view on it all across.
It would certainly raise the hackles of a lot of folk, not the least some of our own fans.
How would you feel if Peter Lawwell stood up and said, to the press, that Neil Doncaster was doing a great job and deserved the full support of the clubs? You might think we had stepped into a parallel universe; I don't believe our own CEO could do that with a straight face.
But if he said that in this instance Doncaster had behaved with probity and professionalism and that the end result was the right one for the good of the game, which of us could realistically argue with that stance? No evidence exists to suggest anything different.
Furthermore, if he came forward and explained that our club was voting No to the Ibrox resolution, and made it clear that we believe there are much bigger issues facing the game, it would give him an excuse to segue into a discussion the media would rather not have.
Is It Time For Celtic To Break Our Silence On Sevco's Dodgy Dossier?
Yes let's take the lead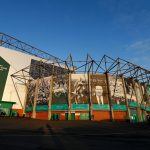 No let them look stupid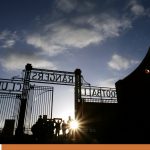 Back in 2017, we asked for an independent review into the use of EBT's at Ibrox, after the Supreme Court gave HMRC the victory in the Big Tax Case. Our contention, then, was that the governing bodies had been lied to by those at Rangers, and that this had been proved in court, not only by the testimony offered during the hearing but by the verdict itself.
Stewart Regan went on to say that Celtic was the only club which had asked for one.
It would be crazy not to take this opportunity to resurrect the events of those days, not only to get other clubs to examine their crazy behaviour now, at a moment when the game here really does have bigger issues to face up to, but to remind people how they behaved in light of Celtic's call.
We got no support either amongst clubs or the press.
Don't forget that for a while Celtic appeared to have the support of the SPFL board; Lawwell went on to say at the time that Regan's stance was "a failure in transparency, accountability and leadership." Not one media outlet agreed with our chief executive.
The issue at play with our call for an inquiry involved a club using a tax scam to pay players under the table.
It involved the improper registrations of more than a dozen footballers.
It asked what the involvement in that scandal was of senior administrators.
Unlike in this case, there were dozens of pieces of evidence quite clearly showing wrongdoing, including Supreme Court testimony which made it clear that the governing bodies had been systematically lied to.
The press didn't think that was worth looking into.
Neither did the other clubs.
For so many to be so obsessed over the issue of an SPFL vote, who's result was overwhelmingly beneficial to the game, is kind of mind-blowing.
But that is where we are.
The question now is whether or not Celtic should use this moment in an effort to restore some stability to the process and at the same time remind clubs that we actually been a positive force in the sport, and never our weight around or even tried to.
We have behaved with integrity, no matter what febrile minds in other places appear to believe.
Celtic ought to have a leadership role in the game, a real one.
I've said that many times before. The assertion that it might be Ibrox that took that role, as pushed by Jackson the other day, is insulting on so many levels. When Celtic does exercise influence the conspiracy theorists across social media and in the mainstream press suddenly switch on their antennae.
Yet that must never be an argument for us not doing it. We should – indeed we must – take a leading role in reforming this sport, for the better. There has never been a more important time for those who are capable of setting an agenda to do so, and to Hell with what we're accused of.
The wider game will know we mean well.
They'll know it by what we do.
As Scottish football goes through the current crisis it is important to keep up with developments and the key issues. We are determined to do so, and to keep you informed as well. Please subscribe to the blog.