A Warning From History: Why The Grass Is Not Necessarily Greener Away From Celtic Park.
Kieran Tierney: Left For £25 million To Arsenal.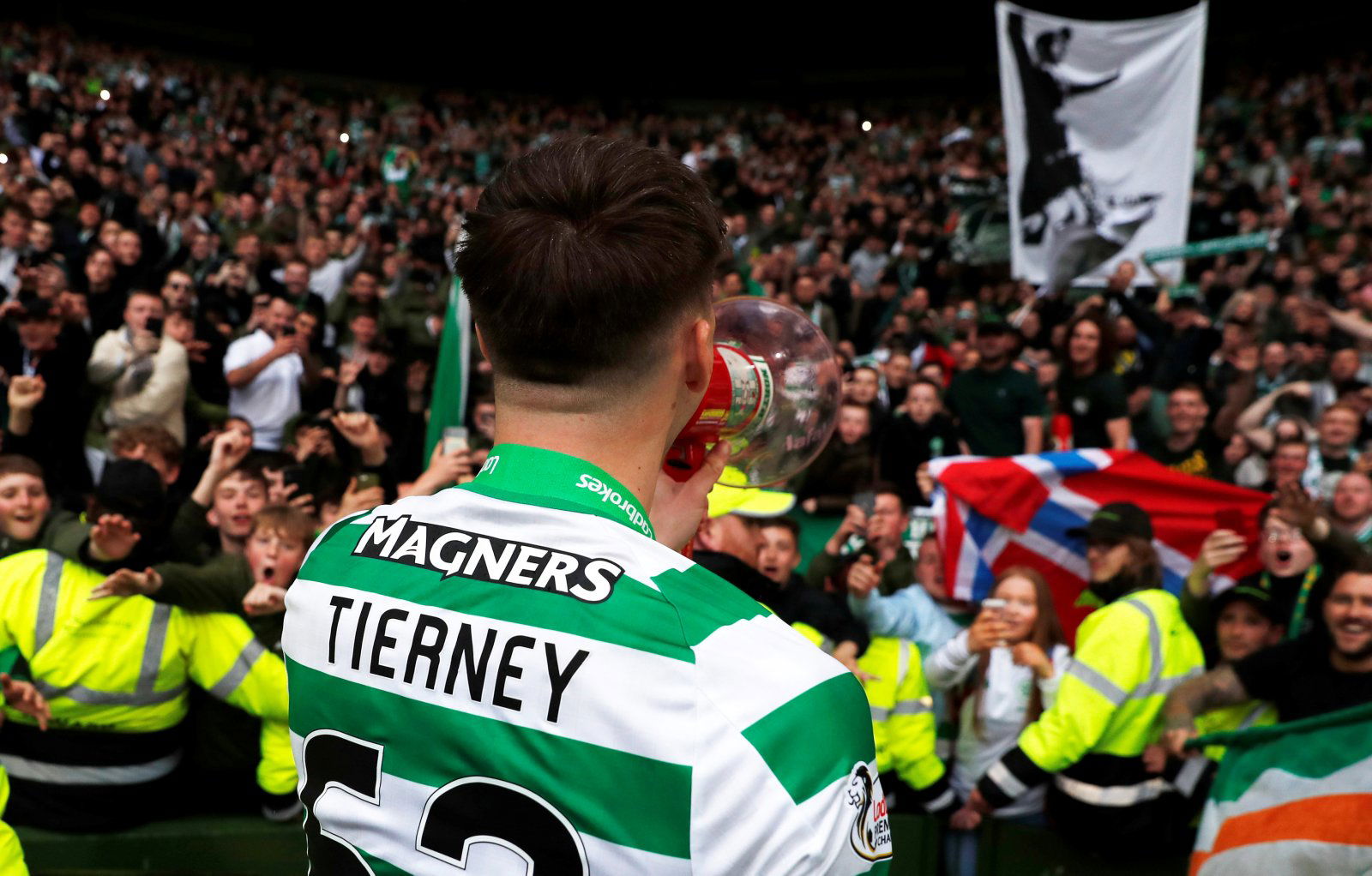 Has Kieran Tierney made the correct choice in moving to Arsenal?
He was the biggest sale in Celtic's history and one of the most disappointing at the same time.
Most of us thought he'd definitely be at the club for ten in a row. His decision to leave was stunning.
Yet it shouldn't have been.
Tierney would certainly have left the year before, for Everton, and had told Celtic he was willing to.
Brendan Rodgers convinced him to stay. But the player was clearly not as committed to the cause as he maintained, and the argument that he went to London for football reasons is scotched when you consider he'd have gone to Goodison.
Look, Kieran Tierney left for money.
Let's be under no illusions about that.
As that's the case, you do wonder if he'll have any regrets.
Eventually, maybe, when he realises that he might have won his last major honour.
Rumours link him with a move to Leicester next; as well as Rodgers has done there in the short term that's a job without long-term prospects, so it's a club that Tierney would do well to think long and hard if he gets an offer to move to.
The Arsenal thing hasn't gone terribly well.
If they sign another player for that position you'd have to say his chances of getting into the team will be limited.
That will not impact on his bank balance but it will definitely impact on his game time.
If footballers ultimately just want to play then he must be disappointed so far … he's made eleven appearances in total and only five of them in the EPL.