If you've been following the news, you'll know that a "Burnley fan" caused fury south of the border by trailing a "White Lives Matter" sign on a light-aircraft overflying the game with Manchester City the other night.
Would you be surprised to learn that he's a far-right activist and that one of his heroes is Tommy Robinson?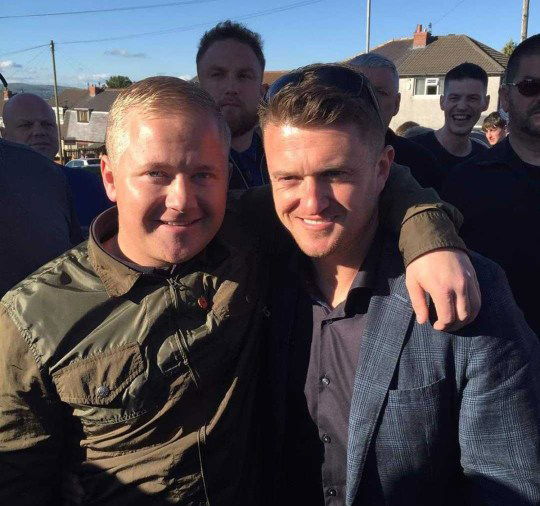 Of course you wouldn't.
Would you be surprised to learn that he's a Sevconut? Absolutely not.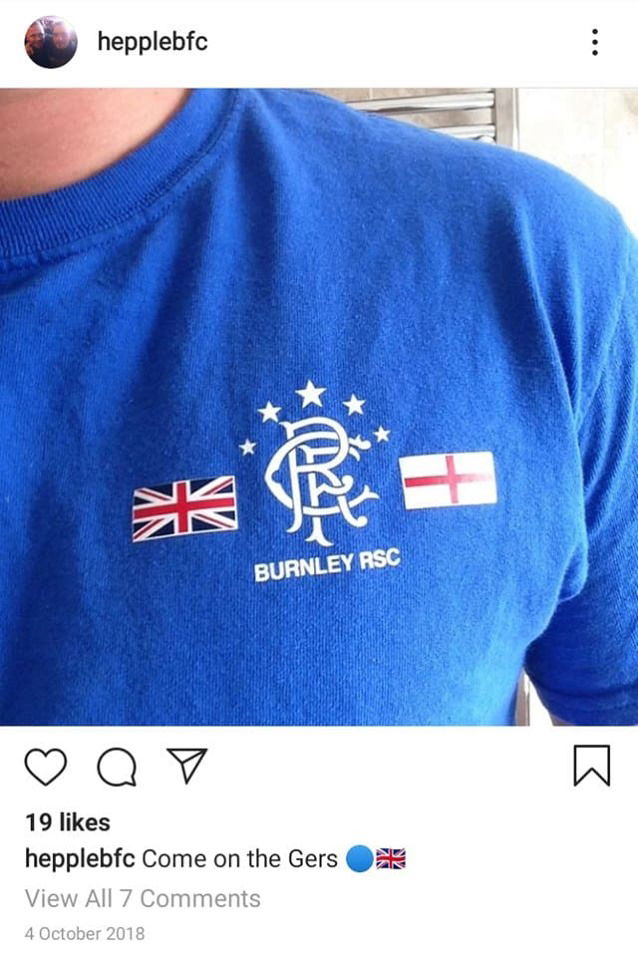 The question arises as to how well know he is up here, if he's wearing a shirt like that, proudly boasting his membership of a Sevco supporters club down there.
All his social media stuff is down at the moment … what a shame that so many people got screengrabs before he did it.
Here he is, last night, proudly confessing to the act …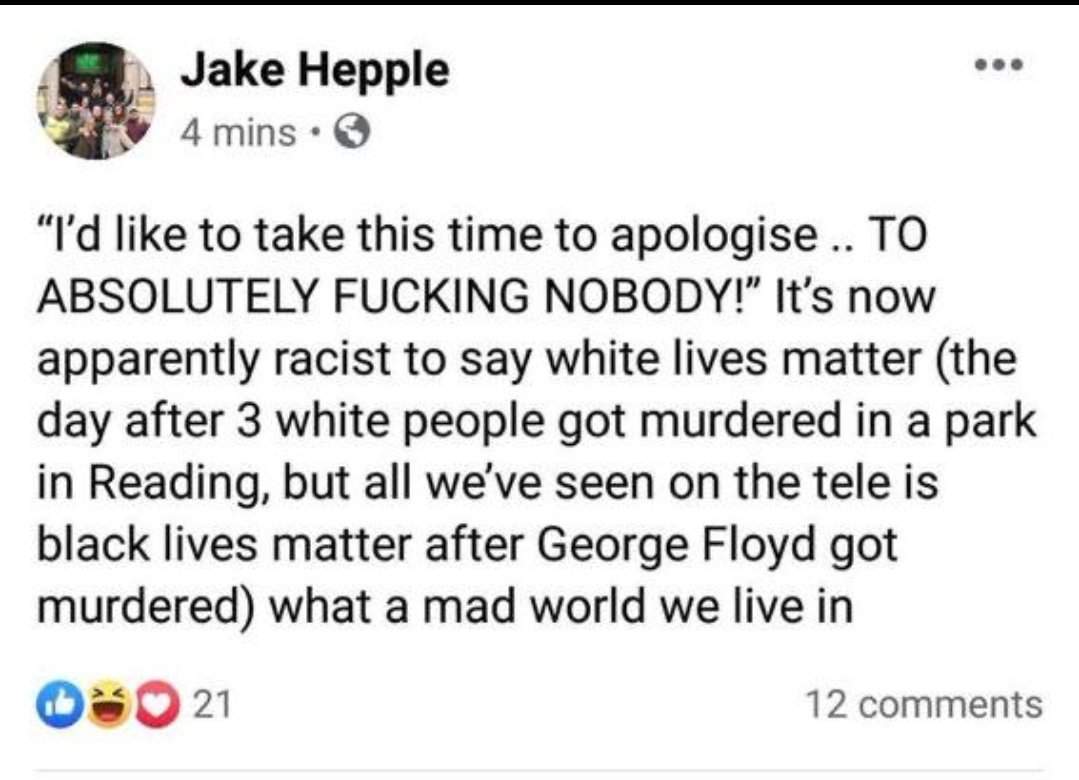 This guy is clearly a muppet … but it's not a great shock that someone south of the border sees an affinity with Ibrox because of links to the far-right.
I could go on about this subject at great length, and I have of course … these links put that club in almost constant peril, and subject them to almost constant embarrassment.
Yet their directors cannot find a way to break the chain.
Not that they try very hard.
In truth, they don't really try at all.
Burnley FC has already expressed its horror and shame at the incident.
They have vowed to bin this eejit and all his mates from their ground …
I trust that Sevco will make their own statement before the end of the day after investigating his links to them.
They are the club who preaches Everyone Anyone, after all.
Although they are also the club who made one of the fans featured in that camapgin apologise after he spoke at a Black Lives Mater rally …
This is one the Scottish media really should be on top of, too, of course … but are they?
Will they be?
Will they even care?
This guy proudly self-defines as a Sevco fan, he advertises a Sevco supporters club on that shirt … does he travel regularly to games or what?
And how many of his fellow travellers were, likewise, involved in this stunt or are sympathetic to it?
How many have links to far-right groups?
Think we'll get answers? Of course not.
But the bloggers will be asking them … and we will keep on asking them.
As Scottish football goes through the current crisis it is important to keep up with developments and the key issues. We are determined to do so, and to keep you informed as well. Please subscribe to the blog.