To some extent or another, all Celtic sites deal in rumours.
I love a good rumour, especially a good transfer rumour.
But there's no point in getting excited over big money stories, or things that seem a little too incredible to come off.
Last season, when we badly needed a brand new backline, the rumours about Christopher Jullien seemed like nonsense. Were we really going to spend £7 million on the guy? It didn't make a whole lot of sense. It didn't fit with that old familiar Celtic pattern.
Yet the deal came off, and we were all glad for it. I enjoyed the speculation at the time. I enjoyed it all the more when we sealed the deal, as big a surprise as it was. I felt the same when I heard we were trying for a deal to sign Elyounoussi … it seemed improbable.
I was thrilled with it, as I'm thrilled with the fact we managed to get him to come back.
I like a transfer story which seems real from the start, even those which ultimately don't go anywhere.
I don't believe, for example, that we will go back in for David Turnbull. It was a deal we were thinking about when Ntcham looked to be bouncing out the exit door, and before Ryan Christie exploded onto the scene. It's just not clear where he'd fit into the picture.
Would Martin Boyle be a good signing?
Yes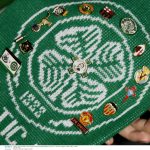 No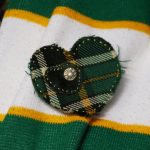 But social media rumours – and that's all they are right now, it has to be said – featuring Martin Boyle seem sensible.
They seem sensible because he will not cost the earth, because the manager knows him well, because he's Scottish and counts towards the European squad and because he plays in a position where we badly need some cover.
All of this fits. Boyle is a decent shout. There might be something in this.
It's good to speculate on this stuff. I would far rather we made a permanent signing on the right anyway than continue to fumble about trying to get players on loan from England and abroad. Boyle would cost about £2.5 million … that was the last estimate anyway.
Hibs will be realistic about this. He is 27. These should be the peak years of his career.
I suspect he won't spend them at Hibs.
But could he spend them at Celtic Park?
Would he be wasted at our club, warming the bench, or would he challenge Forrest for a place? I don't think any player at Parkhead needs the competition more than my namesake does; for that reason, I want to see us sign somebody who can give it to him.
The complaint some would have is that they want to see someone who can prise the position from Forrest entirely, not rating him too highly in the first place. This is a view I would have had sympathy with once, but I'm a convert to the cause now. Forrest has been one of the best, and most consistent, performers during the march to ten.
He deserves the opportunity to close the show.
Boyle, too, deserves the opportunity to strut his stuff on a bigger stage than Easter Road, with all due respect to Hibs.
Might it be at Parkhead?
Oh yes, definitely.
Which is why I'm happy to write this rumour up.
It's a sensible solution, and I wouldn't be surprised by it at all.
If you like our articles please share them on your Facebook groups, your pages and on Twitter … help us grow the site and spread the word.
This site has just published its updated version of our A-Z of Scottish Football Scandal. You can read it here.
In the meantime, take the below quiz and see how much you know about some of the most shocking events in the game's recent history.