Some are whispering it. Others are shouting it from the rooftops.
But whether through a megaphone or in low voices in backstreet pubs newly re-opened and where social distancing won't keep you from the germs on the floor, those saying we're vulnerable because we're having a bad summer so far don't have the first clue what they are talking about.
It's happening in media offices and across Sevconian cyberspace.
This is their favourite sport again; wishful thinking to a fare-thee-well, the kind of stuff that gets them into trouble.
The kind of stuff that we're always slagging them for on here.
Celtic's summer has not been terrible or anything like it.
We've maintained the strength of the squad except for our goalkeeper, which is being worked on.
The global health crisis has hit us hard, but not as hard as many believed it would.
Celtic is in good shape. The proof of it is in the hotel project we've just submitted revised plans for.
Would we be pursuing that if the surplus was totally gone, if our major strategic advantage had already been squandered?
The fans have worked the miracle. They've spent fortunes again this summer. The club is in a good place. The season ticket income is in, the merchandising has been tremendous. Only basic match-day income outside of ticket sales will see a significant fall.
How significant is that? We'll see when we publish the next set of figures, but whilst it's probably going to be in the millions it won't be in the tens of millions.
Sevco sites are bouncing over their "trophy win", where we "finished last" and they reckon that this has some significance for the season ahead. I remember pre-seasons that were much worse than this, and which ended with major honours being secured.
I remember a lot of them, which is why I'm not going to get terribly worked up over this one.
We fielded a reserve team against Lyon. We treated the Nice game more seriously, but I've never seen our players willing to run through walls in a first pre-season game and I didn't expect it to happen here. The reaction to this has been nonsensical in Sevconia; that they would place such store in such an inconsequential thing shows how long it has been since they had something real to celebrate. Any other fans you might even feel sorry for them labouring under all this.
There's a lot of stuff about Griffiths. Forget about that.
We have another three strikers at the club, so even if he departs we'll get decent money for him and even without spending it I fancy us to have the firepower to get things done. Forrest, McGregor, Rogic, Ntcham, Elyounoussi, Christie, Johnson and others are capable of scoring goals.
Some want to speculate that the Griffiths thing is the sign of an unhappy dressing room.
Let them cling to that nonsense all they want, it's not true.
The unhappy dressing room, in fact, is the one at Ibrox where the players know each is just one bad performance away from having the manager slate them in the media.
Rumours circulate about players who might be on the move. You know what? I'm tired of these stories, and Celtic has made it clear that there's no need or wish to sell a top earner. Lennon's comments the other night have "alarm bells ringing" in certain quarters; where exactly, though?
If players leave they leave.
There is a reality here that has to be faced, especially about Ajer, who is coming up for the last year of his deal. As long as those who leave are replaced with quality, what's the big deal? Tierney left last year and that allowed us to rebuild the defence and cover three different positions in it. It paid for the loan for Forster.
I will not mourn the departure of any footballer save three; Edouard, who is unsellable because of his prominence in the squad this season and his place at the centre of the merchandising deal; Christie, who is an outstanding talent who will only continue to grow as a footballer; and McGregor whose sale cannot be countenanced in any way.
Other than that, I'm quite relaxed about the summer.
I want us to get players through the door as quickly as possible, with the new season looming, but I'd rather we take our time and get things right than throw money around like confetti just to be seen to be doing something. The squad, as it stands, I'd be more than confident of winning the league comfortably.
And you know, that's really all that matters in this campaign. Obviously, let's complete the quadruple treble and target another Grand Slam, but getting ten in a row is the goal and we shouldn't let anything distract us from that.
There's a lot of white noise out there … but that's all it is. This team will be ready for when battle commences, new signings or not, Leigh Griffiths or not, and whatever drum banging is going on over in La La Land. This has not been a crisis summer.
In fact, it's been a pretty typical one for Celtic fans … no news but what fake news the media wants out there.
The real stuff will happen soon enough.
Would you be confident if we had to go through this season with the current squad? Take our poll now.
How confident would you be if the current squad had to play the coming campaign?
Very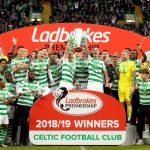 Mostly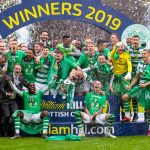 So-So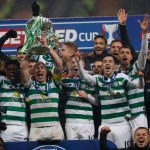 Not at all
This site has just published its updated version of our A-Z of Scottish Football Scandal. You can read it here.
In the meantime, take the below quiz and see how much you know about some of the most shocking events in the game's recent history.