Well, I said earlier I am often wrong.
Earlier in the window, on the day we signed Shane Duffy, I said that it was the most significant bit of business we'd done in the transfer market so far.
Watching that first half today – where we were excellent, by the way – something dawned on me; Ajeti is the best bit of transfer business, and perhaps the most important.
As such, we all have to hope that his injury today isn't too bad.
Here is a player who came to Parkhead with a sterling scoring record in Switzerland, who was scouted and viewed as good enough for the EPL, and who didn't go to the correct club in that league. For all that, he is clearly a major talent.
Since signing for us, he has set above proving it, and it was vital for him to have gotten the goal on his debut … and he hasn't looked back.
Watching him, you can see that he has that magical thing which sets good strikers apart from others on the pitch; that instinct for knowing where the ball will break, and getting into that position. His first goal for the club was a massive one as it gave us three points in a game where we were really struggling to break down the opposition; he instinctively got into the right place at the right time and did the job for us. Today's second goal was just like that.
When he has established himself in the team, and is playing in a settled system, I fully expect we'll see the best penalty box player in the country. Put your money on him already to be the top scorer in the league; Eddie is a better technical footballer, but this is the predator, this is the guy who, along with Odsonne, will terrorise defences later in the campaign.
The performance was outstanding overall … but certain players were absolutely brilliant.
Bitton, who I wrote about earlier in the week, strolled. McGregor had an excellent game. Even Brown looked like he had a burst of energy to him today … but none of them was the star of the show; that much is surely obvious.
Jeremie Frimpong was magnificent.
It is a pleasure to watch him at the moment. He is a different type of player from Forrest entirely; he will not ever get to the 100 Goal club, but his direct running at defenders is terrifying to them. He rips them to pieces, and Hibs had no answer for him at all today.
Except to kick him every chance they got. When they could catch him.
Hey, I'm not going to go on a rant about the way Jack Ross sets his team up; they are not a dirty side by any manner of means, and they always try to play football. But he does have some players in that side who know how to play rough … Gogic is one of them, and he got away with a right few tackles today without being shown the yellow card.
For me, it was a joy to see Frimpong because his presence in the team today seemed to galvanise others.
I said in midweek that one of the problems was the turgid, boring way we play sometimes with a very rigid system … today we got movement off the ball, players running into space, and this was particularly true whenever the kid was on the ball.
Yet there was another factor in how well we played in the second half. I thought we were much better in the second half than in the first, and one of the things that assured that was the excellent display from David Turnbull when he came on.
Not only did he get an assist for the third goal, but he moves constantly, making life hard for defenders, and his range of passing is great.
His movement pulled defenders out of position, leaving gaps for others to exploit; it's why McGregor, Eddie and even Brown were able to get behind them to get shots on target.
That is the best we've played in a while.
The team selection was a source of frustration before the game, but Lennon took care of several issues in his pre-match press conference. If Ajeti is going to be out for a few weeks then selling Edouard would be an act of folly too far even for this board.
I really hope he's fit again soon, and not because it will prevent our directors from doing something stupid; I don't think they are going to. I've been cautioning people to keep calm amidst all the transfer swirling nonsense for weeks now.
My frustration before kick-off was that Lennon had given the media ammunition by dropping Eddie to the bench.
No, the reason I want Ajeti back quick is that he already looks like a superb acquisition. When this team really starts to motor – and today was, I reckon,  our best display of the campaign thus far – then I expect him to start scoring for fun.
But the whole club needed that performance today, from the manager down. It came at a cost; we've lost Ajeti to that injury and Christie went off at half time with a knock. If those guys aren't going to be out long, then today was nothing but upside.
The CelticBlog faces many challenges going forward. If you like what we do, please subscribe and never miss another article. If you're on Facebook, join us on our Facebook Group or share us on yours, if you're on Twitter remember and re-tweet all our work.

How should football handle the global health crisis? Vote in our poll below … 
How should football's survival be made easier in the current crisis?
Direct Government Intervention?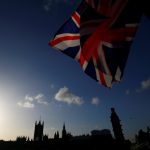 A One Off EPL Super-Tax?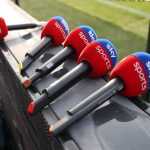 Lower League Football Shutdown?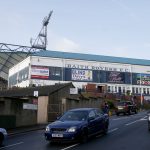 Survival Of The Fittest?