I don't like to be the bearer of bad news, but good news is a different matter. It's with a big smile of satisfaction that I write the following lines. Are you ready for this? Good.
Celtic isn't in crisis this morning, and Sevco aren't the best team in the country!
There you have it! Surprised?
If you based your judgement only on reading the papers and some of the online writers, you'd actually probably be shocked. Because everywhere I look today I see fearmongering and trepidation in the air and I look around and wonder where it's coming from.
Did something fundamentally shift overnight?
No, we went through last night which means we're one game away from the Europa League Groups.
It was a poor performance but we got the job done. Sevco won in Holland, and it was a far better result than I expected them to get … but there are one or two factors which people might want to take into consideration before losing their minds.
First, Riga had not lost at home in Europe until last night.
Last season, they beat Copenhagen 1-0 on their home turf in the Europa League.
Remember them?
How did we get on against them at home?
Didn't know that, eah? A lot of people were surprised to learn that one.
Granted, this is a club that's only a few years old – they are an Inverness Caledonia Thistle type amalgam – but their record wasn't half bad nonetheless.
And Sevco's big win was secured against a side who were missing half a dozen key players after being hit by a serious injury crisis.
This is the same Sevco team which has already dropped points twice in the SPFL this season …
I am not ready to christen them the greatest side ever to pull on football boots on this island. Instead I'm gonna smile, and wait a while. The calls for Gerrard's head were going strong at the weekend; their fans will be singing his praises this morning.
But they'll be screaming for it on a spike soon enough.
And Celtic? We've lost to Ferencvaros, and it was a dreadful result and a disaster, but it was not the End of the World, and since then we've somehow managed to win every match in spite of a manager who tinkers with the tactics more than a kid playing FIFA for the first time and a playing pool which if you believe some of the muppets – and I'll be getting to one of them in another article – is comprised of players who've had it and don't want to be here.
Yet we're just a point behind this glorious Ibrox side … and we have a game in hand.
Here's one last wee reminder; this Celtic team is not playing at anywhere near its best yet either. When we finally get up to speed … Hell man, watch out.
Until then, we can grind out results and the media can try to paint Sevco's every performance as if it was a turning the corner into a new promised land … we've heard it all before from that raving mob and we're still well on course for ten in a row.
The CelticBlog faces many challenges going forward. If you like what we do, please subscribe and never miss another article. If you're on Facebook, join us on our Facebook Group or share us on yours, if you're on Twitter remember and re-tweet all our work.

How should football handle the global health crisis? Vote in our poll below … 
How should football's survival be made easier in the current crisis?
Direct Government Intervention?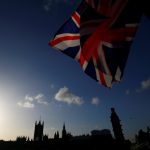 A One Off EPL Super-Tax?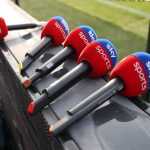 Lower League Football Shutdown?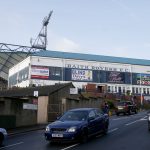 Survival Of The Fittest?