Lots of stories over the last few weeks have focussed on the so-called "exodus" of Celtic youth players to clubs like Manchester City and Bayern Munich.
I've written about this subject before, earlier in the month.
I guess in some ways it should be a compliment that our kids are so sought after by big clubs, but let's be honest, it takes an exceptional talent to make it at clubs like those and if these kids had that they'd be in the Celtic team already or at least in the first team squad on a regular basis.
There are a few different strands to this.
It's possible, I suppose, that these kids are leaving because they don't believe the standard of coaching at Celtic Park is doing anything for their development. Not one of them has said that on the way out the door, and if it was the case the media would be all over it as an anti-Celtic story too good to miss.
In addition to that, you'd think that people at Parkhead would be concerned about that; enough, perhaps, to do something about it and insist on a radical shakeup of the training system from the top of the house down through the ranks.
If it's not that then what are we to conclude?
These kids aren't going out to play football. Because they are all a long way for being ready for the EPL or the Bundesliga if they aren't considered ready for the SPL. These kids might squeal about not getting first team opportunities at Celtic Park, but how do they figure they're going to play elsewhere?
Are they going to keep the likes of Muller and Boetang out?
Honestly, there are a lot of our fans who are getting very het up over this issue, and in particular as regards Karamoko Dembele. If this kid was good enough, if he was at the requisite level, to be playing in the first team week on week he would be.
We benefit nobody – not ourselves and certainly not the player – by throwing him into the team when he's not ready for it and when it would only cost us, and him. Want to wreck his reputation before its even properly grown wings? That would be the way to go.
If Dembele chooses to go and he frames the departure on lack of first team football, I'm going to call bullshit on it, especially if he winds up at some super-club where he won't see the senior dressing rooms far less the squad for years, if he ever does.
If it comes down to money I've got only one question;' what has he done in his time at Celtic Park yet to justify more of it?
Potential is nothing.
He wouldn't be the first player to show bags of it and then not make it when the reality of having to deliver on it applied the pressure it always does. You know the real greats; they are the kids who crack the first teams in their teenage years and don't go out and buy a sports car, but who double down on the effort and work harder.
They stay humble. They continue to hone their craft. They wait their turn because they know that class tells and that class gets recognised and that when you're good enough your age doesn't matter because nothing will keep you out of the team.
I will give our club a hard time when circumstances demand it. I am not here to be their propagandist or an apologist for failings at Celtic Park. Indeed, that would be the very worst thing to be. It's why issues at other clubs have turned into crises and that has led to disaster.
Our job, as bloggers, is to be critical when required and support the club the rest of the time.
In this case it's clear that barring additional information that the club should have our support.
There are some who seem to think it would be a disaster for us to lose Dembele; what should we do different than we've already done?
Give an undeserved pay rise?
Guarantee something no other club in our position would, and which no team will?
Move mountains?
Scorch the earth?
We've just won nine in a row.
We're in the ten campaign.
We've won a treble Treble and there's a fourth up for grabs, and we did all that without Dembele or any of these other alleged superstars in our ranks.
Will our club collapse without them?
No, it won't.
Will they go onto have great careers elsewhere, and leave us wondering "If only?"
No more so than we did when we saw Andy Robertson win the Champions League; we had our own celebrations going at the time.
On the day Dembele wins something somewhere else, I'll not give a damn if we're still the top team in Scotland, and if we aren't then I frankly won't care what somebody who made a modest impression on our club is doing because we'll have more important things on our minds.
The CelticBlog faces many challenges going forward. If you like what we do, please subscribe and never miss another article. If you're on Facebook, join us on our Facebook Group or share us on yours, if you're on Twitter remember and re-tweet all our work.

How should football handle the global health crisis? Vote in our poll below … 
How should football's survival be made easier in the current crisis?
Direct Government Intervention?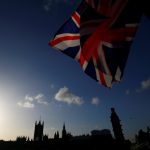 A One Off EPL Super-Tax?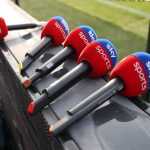 Lower League Football Shutdown?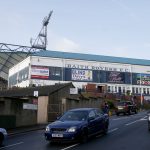 Survival Of The Fittest?