Since Ferencvaros, Celtic has played five games. In three of those five games, Ryan Christie has started up front. In the two games where he didn't we scored seven goals. We scored the same number in the three where he played up front.
When Celtic plays with two strikers we are plainly a better team, and more difficult to beat. When we play with Ryan Christie as one of them, it does not work nearly as well.
The one game of the five in which he went with our best two forwards was an emphatic five goal victory against Ross County; it was, perversely, the game where the County manager was asked if he felt robbed of at least a point.
Our media really are a shameless bunch.
Still, Lennon has a choice to make for tomorrow's game and that choice might well decide whether we win it or whether we drop points. If you count the Ferencvaros game itself, he has played Christie as a forward in four of the last six matches … and that worries me.
If he plays Christie in that role tomorrow he is asking for trouble, in both the result and the performance. He may be seriously courting that trouble in public opinion too.
This is a weird season, in which certain managers feel stressed at having no supporters and some feel liberated in not having to concern themselves with what strands of opinion run through the stands. I would caution Lennon against being one of the latter.
He cannot simply ignore the views of tens of thousands of supporters just because they can't voice it at matches.
This is not the year for a Celtic manager to try to be big or clever. It's not a year for indulging in experimental formations or trying to hammer square pegs into round holes. The position system in football exists because every player has a set of individual skills.
Those who can pass the ball, and spot movement in others become playmakers; those who can time the moment for a tackle or get off the ground to power away a header are defensive; those who have the sharp, predatory instinct to get a toe on the ball at just the right moment, in the right time and place, become strikers … some of those skills are so specific that other factors, like basic fitness, don't even seem to matter … and so Kris Boyd was able to score goals in spite of possessing no one iota of real talent in any other area of the game.
If Lennon wanted to put a striker at central defence, we would balk at that; it just wouldn't be acceptable at all.
It's why Callum McGregor at left back was such a disastrous and costly decision.
It's why really good managers mould their squads so carefully, so that they don't need to play players in unaccustomed roles.
Yet Lennon does this time and again.
When the matched kicked off in Riga the other night, seven of the outfield ten were natural midfielders; Bitton, Ajer, Forrest, McGregor, Christie, Brown and Ntcham. We had two playing at central defence and one playing as a forward.
Five of the seven are central midfielders.
That's just ridiculous, and although both Ajer and Bitton have both been playing in central defensive roles for a while now neither is a natural there … and this shows you just how unbalanced Lennon's teams often are. Out wide, we either had Greg Taylor playing as a winger or we had James Forrest on the other side playing as a wing back.
And people wonder why the game was so turgid and difficult for us to win.
Modern football systems are, by their very definition, flexible things and we are lucky, in a sense, that we have players who can play in various roles … but it's destabilising to have so many players on the pitch at one time who are in roles for which they are not naturally capable.
Up front is one of those areas you shouldn't mess with at all.
You don't try to play midfielders as strikers, or God forbid, throw defenders into attacking roles out of desperation … it simply does not work because being a forward requires that special skill-set, which is why the really good ones command such enormous transfer fees.
Lennon has a big decision to make for tomorrow, and I hope that he's going to play players where they belong as much as that is possible.
If Brown is injured, I hope he retains Bitton, for example, and plays him in Brown's role, giving the defensive berth to Abd Elhamed.
But up top, this should be straightforward stuff; Eddie and Ajeti should be playing from the start, and if that means dropping one of his favoured central midfield four then so be it, that has to happen, because the team right now looks lopsided and plays like that well as well.
There's too much at stake here for us to be messing about … in case it hasn't dawned on anyone, the global health crisis means that putting an actual finishing date on this season might be impossible.
The window for errors is vanishingly small.
Any manager trying to hammer players into roles for which they aren't built is risking more than three points.
The CelticBlog faces many challenges going forward. If you like what we do, please subscribe and never miss another article. If you're on Facebook, join us on our Facebook Group or share us on yours, if you're on Twitter remember and re-tweet all our work.

How should football handle the global health crisis? Vote in our poll below …
How should football's survival be made easier in the current crisis?
Direct Government Intervention?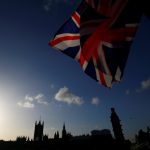 A One Off EPL Super-Tax?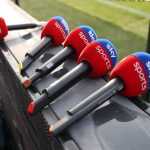 Lower League Football Shutdown?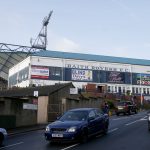 Survival Of The Fittest?