One of the things that came out of yesterday's pre-match press conferences was that Neil Lennon was asked about the current state of "negotiations" between our club and parties interested in buying some of our players.
He handled Ajer by pointing out that we've received no concrete offer and we're not looking for one.
Then he moved on to Edouard.
What a week this has been for the Peepul who want to see Odsonne Edouard on the next flight out of Glasgow, never to return. They have taken great succour from a handful of pundits talking the worst sort of claptrap; body language experts, apparently, like Peter Martin and Tam McManus.
In no other nation would such nonentities be taken even remotely seriously, but their poisonous little narrative has bled into the mainstream press, where it was always circulating anyway.
There are clearly elements of this that are difficult for them to understand, such as when Newcastle came calling earlier in the season and made one of the only tentative efforts to "test our resolve" on Edouard, only to be told that he wasn't for sale.
Lennon has sat in front of the media and repeated that many, many times. In the last week he has had to defend his decision not to play Eddie last weekend, although he explained the reasons why at the time, in a manner that left no ambiguity.
But McManus was "not convinced." Peter Martin thought he saw "a look."
Such geniuses this pair, and they were joined by the cast of The Muppets on Monday when the whole of the Daily Record "jury" declared that Edouard would be gone the minute a good offer came in, with some of them echoing this nonsense that something must be wrong.
Eddie had come back from an injury and played three games in a week.
Not easy to do. He wasn't 100% fit. He didn't rule himself out of the squad, he just wasn't fit enough to start.
The manager has a duty of care to his players, and took that seriously.
And that, folks, was the story. That, folks, was the extent of it, and it's exactly what the manager has already said to the press both before and after last week's match. How is Edouard right now, Lennon was asked yesterday? "Raring to go," he said.
I'm surprised that none of the hacks twisted that, this morning, into "Edouard Can't Wait To Leave."
In the last week, they've found every other way to twist our manager's words, bend reality into whatever shape they want and invent stories where there are none.
At least the body language experts have been temporarily silenced.
I say temporarily of course, because aside from trying to read Lennon's last weekend they've been trying to read Eddie's all season long so far … and how embarrassing the results have been.
The CelticBlog faces many challenges going forward. If you like what we do, please subscribe and never miss another article. If you're on Facebook, join us on our Facebook Group or share us on yours, if you're on Twitter remember and re-tweet all our work.

How should football handle the global health crisis? Vote in our poll below … 
How should football's survival be made easier in the current crisis?
Direct Government Intervention?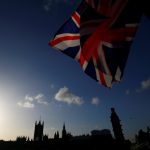 A One Off EPL Super-Tax?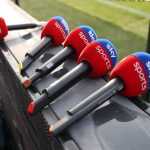 Lower League Football Shutdown?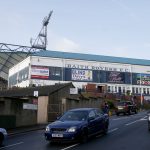 Survival Of The Fittest?