From the minute, in a snarling rage at his own ridiculous decisions, Neil Lennon turned the guns on his own players in the aftermath of Ferencvaros the media has been frothing about which of his players he was referring to when he slammed those who want to leave.
Some of the hacks have not been slow in pointing to where our weakness that night was most acute; Lennon's decision to go with no strikers, after the main striker was left out injured. Odsonne Edouard has been dominating the headlines ever since … for all the wrong reasons.
Lennon and Celtic continue to insist that he's going nowhere; if that turns out to be a lie, and Edouard is sold in the next week, Hell will be paid if that costs us. A day or two ago, Lennon seemed to have put this issue to bed. Today he's reopened the wound.
I look at today's team selection and I'm not even going to try and figure out who's playing where; it's a mish-mash of square pegs in round holes. It's a shambles. Is Ryan Christie up front again? Or has he gone with Elyounoussi?
I couldn't tell you and I honestly don't really care, the story of the day is Edouard on the bench and the media will run that out for the next week.
And you know what? I no longer care what Lennon says about it either. If Edouard is sold in this window, then our manager and our club have taken us for absolute mugs and I have no faith whatsoever that they will replace him with anything like quality.
Lennon's response to that dire display in midweek was to have a go at his critics – i.e. the fans, the people who've paid big money for season tickets and aren't even going to get a chance to sit in a stadium and watch their team.
If Lennon wants to bite the hand that's feeding the whole club, he had better be mindful of the fact that the price of failure here is going to be momentous and nobody is going to be safe from the awesome judgement the fans will hand down.
There are days when I just do not feel any inclination to defend our club. I look at that team selection today and it's a tabloid writers wet dream, and a self-inflicted one. Griffiths on the bench – a footballer who's conduct is such he should have joined Bolingoli in being punted – is a bad sign as far as our squad make-up goes and I would not be surprised to find the hacks putting two and two together and writing their headlines accordingly.
Lennon has only helped them today.
It's Christmas for the likes of Peter Martin, Charlies Nicholas and the other toe-rags this blog and others have spent the week excoriating.
And all this before the game kicks off.
If it costs us points on top of giving the hacks a week at which to destabilise us with every chance they get, well … my verdict will be even less forgiving.
The CelticBlog faces many challenges going forward. If you like what we do, please subscribe and never miss another article. If you're on Facebook, join us on our Facebook Group or share us on yours, if you're on Twitter remember and re-tweet all our work.

How should football handle the global health crisis? Vote in our poll below … 
How should football's survival be made easier in the current crisis?
Direct Government Intervention?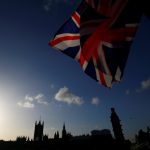 A One Off EPL Super-Tax?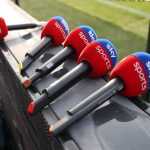 Lower League Football Shutdown?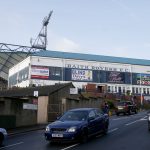 Survival Of The Fittest?