Yesterday, on the BBC, the Livingston player Marvin Bartley was given license to question the mentality of Odsonne Edouard.
Whoever at the national broadcaster who thought it was appropriate for a player at another club to so openly criticise and level allegations of disinterest at our striker is a whole separate article, but it was crass and it was stupid.
Bartley's manager should be concerned that his player did this.
Edouard is the best footballer in the country, and he will make Livingston pay a high price for those comments.
Indeed, everyone at our club will be raging over it and determined to put this mouthy sod in his place.
What is the BBC up to?
Why are they soliciting opinion on this subject, amongst current footballers in the league?
Is this really a question they should be asking?
If Neil Lennon was asked to comment on whether or not the Ibrox club has spent more money than they should have, wouldn't their board be right to tell him to keep his nose out of their business?
Is this to become a standard thing?
I look forward to Scott Brown being asked if they should cash in on Morelos.
Maybe the BBC will have him on next week.
For the player himself, it's absolutely stupid.
"I think his head has been turned," he said of our striker. "I definitely agree he is a class act, but what with some of the teams he has been linked with and some of the wages being talked about. You know what agents are like in the modern game …"
He continued, "He might not be coming out and saying he wants to go, but he is maybe not playing at the level he is used to. Maybe he is not training the same way."
So not only is Eddie's attitude being questioned, but his professionalism is as well?
Some in the media describe Bartley as "a pundit."
What are his credentials for that? Is he just another football valued for no other reason than he played the game? Can anyone in football just do this? When you consider some of the others BBC Sport reckon are qualified their talent scouts are worse than the ones at Ibrox.
The SPL is the highest level at which Bartley ever played the game; he has won two honours, a Scottish Championship and a Scottish Cup with Hibs … so what makes him qualified to offer expert analysis on our sport? Where's his training in psychology, which gives him the ability to look at our player and know what's going on in his head?
Honestly, I remember Kris Boyd doing this and Steve Clark being asked constantly why his player thought it right to mouth off about other teams and other professional footballers whilst he was still on the books at Kilmarnock. Clarke always laughed it off, but I always believed that all that stuff does is push other clubs to try harder against you.
Livingston are sitting mid-table right now; is this really something they want to encourage?
I know this; Eddie will be raring to go when we face them in December, on their plastic pitch.
When they came to Parkhead recently he was on the bench; they won't be so lucky next time.
The CelticBlog faces many challenges going forward. If you like what we do, please subscribe and never miss another article. If you're on Facebook, join us on our Facebook Group or share us on yours, if you're on Twitter remember and re-tweet all our work.

How should football handle the global health crisis? Vote in our poll below … 
How should football's survival be made easier in the current crisis?
Direct Government Intervention?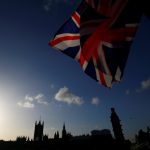 A One Off EPL Super-Tax?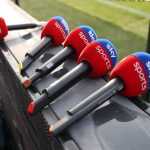 Lower League Football Shutdown?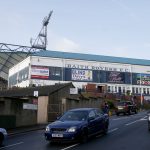 Survival Of The Fittest?