When Neil Lennon spoke about transfers into the club yesterday, a lot of antennae were twitching, some of it in frustration which may yet boil over into anger.
When he said that the government's latest shut-down announcement might have an impact on our transfer business a lot of folk were surprised; why though?
It's a simple acceptance of fact.
Lennon did not say that we wouldn't get a left back.
He said the situation makes things more difficult.
And he is, of course, entirely correct to say so. It's a self-evident fact that things are going to be harder now that we know it will be many months before we can even think about having fans inside grounds. For him to say anything else would have been madness.
I like it when our club is honest with us, when it communicates clearly and directly.
In my view, it should not have been Lennon who spoke about this stuff but the CEO; I don't know where he's hiding at the moment, but he ought to be out front and talking to the supporters about exactly where we are at the current time instead of leaving it to the manager.
But still, it's good that someone in a senior position at the club is talking straight and not trying to pull the wool over our eyes with any nonsense about everything being just fine.
Most of us realise that things aren't just fine, and they aren't going to be just fine if this thing drags on.
I still expect a senior member of the first team to be sold in this window.
I still believe that the books will have to be made balance, and I am broadly in agreement with the need for it.
If someone goes, I do expect us to replace that player and use some of what's left to bring in the left back we need … I'd like to think we'd get the left back anyway, but I'm a realist.
Our club is not immune to this crisis any more than the bulk of the population is immune to the bug itself.
This will last a while, and our response has to be a long-term one.
I have no problem with the club thinking on those terms … it guarantees that we'll have a club to follow when this thing ends.
That's more than many in the game can say.
The CelticBlog faces many challenges going forward. If you like what we do, please subscribe and never miss another article. If you're on Facebook, join us on our Facebook Group or share us on yours, if you're on Twitter remember and re-tweet all our work.

How should football handle the global health crisis? Vote in our poll below … 
How should football's survival be made easier in the current crisis?
Direct Government Intervention?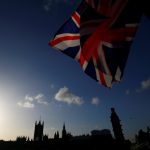 A One Off EPL Super-Tax?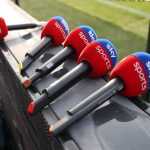 Lower League Football Shutdown?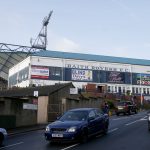 Survival Of The Fittest?