The second I saw the team my heart sank.
Brown and McGregor in the central midfield, and a chance to rest them both squandered.
No Soro in the squad at all. Two strikers benched and Ryan Christie pushed up into the forward line.
No matter how many times Neil Lennon tries to make that fit, it is not going to convince anyone. Ryan Christie is not a striker.
The only reason I can see for persevering with this – and don't be surprised if we get it for the remainder of the year, with him rotating the three forwards and Christie together as if he belongs in that role – is that not to would be to admit, at last, that he got the team selection badly, shockingly, wrong in the Champions League.
But you know what? He did get it wrong. He is never going to erase that catastrophic error.
At the very least he should bloody well try and learn from it, and that's my problem with the team he started this game with. His arrogant pig-headedness, and his attempts to justify a wholly unjustifiable selection, are now bordering on offensive.
It wasn't just that decision that made no sense tonight. Leaving Greg Taylor on for the 90 minutes was lamentable. Brown should have got 60 at most, but of course Soro was not on the bench and he's the only player in his position we have in the squad, so that change wasn't going to happen.
Ajeti should have been on much sooner, and taking Edouard off and not replacing him with a Klimala was pretty ridiculous. Yes, Elyounoussi delivered the Get Out Of Jail moment for the manager, but he should have been on an age before at the expense of the left back.
I said before the game kicked off that the win was all that mattered, but that dreadful, slow, crablike side-to-side and backward passing is chronic stuff. This is not Celtic style football, and why Lennon doesn't change that up is baffling … perhaps he can't.
Perhaps the team is unfit and can't run up and down the park like they used to. I notice very little movement off the ball; instead there's a rigidity to the team which other teams mirror. They sit back. They stay in formation. And so do we.
Only Frimpong, the one player in the team tonight who looked like he wanted to run and beat men, delivered the exciting stuff.
It was an injury to Forrest which brought him off the bench, or God knows when, or if, we'd have seen him introduced.
Others in the team are certainly capable of it, but as often happens Eddie looks a lost soul without a proper partner up front, Christie's running from the 10 position is stymied by playing him as a striker … and he has to learn to pass the ball.
Football is a team game; everything he does wants to be a shot on target. A better manager than Lennon would have had a word in his ear about that long ago and told him to knock it off. It is greedy and selfish. At one free-kick in the second half, every one of our big men was inside their penalty box. From a difficult angle he took the shot rather than try and swing it inside the area where we had options galore. It was dreadful, and summed up his night.
The style we're playing at the moment – the approach, not the tactics – is far too inflexible. It results in some dreadful passages of play.
At one point in the match when there were around fifteen minutes to go and the game was starting to slip out of our grasp, a pass found a Celtic player on the edge of the penalty box. Confronted by a solid wall of Riga players, he actually passed it backwards almost to the halfway line. That was but one example of the shocking standard of much of what we produced.
Still, we are in the next round … but hard questions remain about the way we're playing at times. Even in the first half, where we seemed a little sharper and ready to push for the win, there were worrying lapses at the other end. Good counter-attacking teams are going to hurt us badly because we commit far too many players up the park and when our predictable, rigid formation runs into trouble and we lose the ball we find ourselves staggering vulnerable.
It happens now with fearsome regularity, and I see no sign whatsoever that the manager even recognises it as a problem, although it sent us out of Europe twice last season and once already in this campaign. Even SPL clubs have learned how to exploit it.
Lennon apparently hasn't learned how to prevent it … and that does concern me, more than any other aspect of the performance tonight.
Yes, even the depressing and infuriating, but now becoming familiar, sight of Ryan Christie playing as a forward.
The CelticBlog faces many challenges going forward. If you like what we do, please subscribe and never miss another article. If you're on Facebook, join us on our Facebook Group or share us on yours, if you're on Twitter remember and re-tweet all our work.

How should football handle the global health crisis? Vote in our poll below … 
How should football's survival be made easier in the current crisis?
Direct Government Intervention?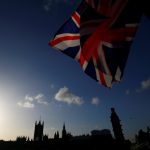 A One Off EPL Super-Tax?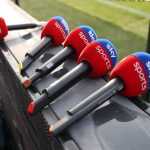 Lower League Football Shutdown?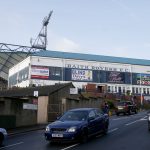 Survival Of The Fittest?