Last night, aside from the overall, game-changing, excellence of Jeremie Frimpong, one other player enhanced his growing reputation.
Recognition for Nir Bitton is long overdue, but it has finally arrived.
He is becoming one of the most important members of the squad.
Bitton arrived at Celtic Park from Ashod, in Israel, in 2013.
He has been a long time now and has made over 200 appearances from the club. Back when he was first signed, Neil used him only sporadically. It was under Ronny Deila that he really became a first team player, making nearly 100 appearances in the two seasons we spent under the Norwegian.
Nir is a defensive midfielder, but we've been using him at central defence.
He doesn't get into the team as much as he should as a result.
But Bitton is a great footballer, and in his midfield role in particular I don't believe he's ever done much wrong.
He's also been incredibly loyal to the club; he signed a new deal last season which will keep him at Parkhead until 2023. He will be entitled to a testimonial, by which I reckon he'll have played perhaps 300 games for us. That will earn him all the accolades going.
Bitton has developed his defensive skills to the point I think he's been as stable a presence at the back as anyone.
He has the height, he has the technique, he is defensively alert … but he has to learn the difference between passing from a midfield position and passing from a defensive one. It requires a special awareness which he doesn't have … that can get us into trouble.
If he takes that extra second to look around and measure his passes more carefully he'll do fine.
I like the guy and I always have. I would prefer to see him in his midfield posting, perhaps as an alternative to Brown in certain games.
But as a defender he's barely put a foot wrong and he'll do just fine.
Indeed, I'm so impressed I'm beginning to wonder if we do need to spend money on another centre back option … it gives us a better chance of getting the left back we need.
The CelticBlog faces many challenges going forward. If you like what we do, please subscribe and never miss another article. If you're on Facebook, join us on our Facebook Group or share us on yours, if you're on Twitter remember and re-tweet all our work.

How should football handle the global health crisis? Vote in our poll below …
How should football's survival be made easier in the current crisis?
Direct Government Intervention?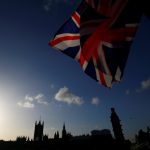 A One Off EPL Super-Tax?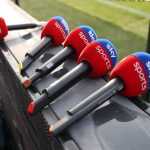 Lower League Football Shutdown?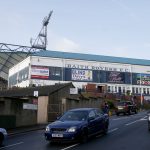 Survival Of The Fittest?