Last night, we lost James Forrest to injury and Scott Brown took a late knock which many think might rule them out for the game against Motherwell. But far from being a danger to our side, we should think of these things as an opportunity, because they are.
For openers, Forrest and Brown need time out of this team as much as any two players in it.
The only footballer more in need of an extended rest is Callum McGregor; he has been overdue that for well over a year. The manager won't drop any of them … injuries will at least force him to consider different options with two of the three players.
I am not one of those Celtic fans who appears to have a pathological hatred of James Forrest; I think he is one of our most important players, and with his closing in on 100 goals I want to see him play more often than not.
But Frimpong was a revelation last night, and there's a good case for keeping him in the side, especially if we're playing Taylor wide left.
I actually have a piece on that subject for later on today … I thought Taylor should have come off early last night and been replaced by Elyounoussi.
Still, Frimpong keeps on showing us what he can do and I like the guy and wouldn't have him out of the team at the moment. The 3-5-2 worked best, under Martin O'Neill, when we had Didier Agathe on the right side of the formation, and Frimpong has his pace and quick feet to match.
He tore Riga apart last night with his darting runs and cuts inside.
The argument for keeping him out is getting harder to sustain.
If it's true for him then it's especially true for Scott Brown, who seems to be un-droppable.
I did a piece on this last night, about how Celtic should be protecting Brown and his legacy by giving him some time out of this side. If he's going to be out injured it will give him a proper rest and it will finally force the manager to start confronting the question of what life without the captain is going to look like.
We've put this decision off for far too long.
Brown has been the rock at the heart of this team, and only a mug would write him off. But the longer he goes without a break the more likely it is that it'll be a breakdown instead. This isn't a criticism of the player, it's an acknowledgement of reality.
I hate to bang on the same drum, but where's Ismaili Soro? Did we squander £2 million on this guy or what? Why haven't we seen him get an extended run in the team?
We signed him in January this year … he's barely had a sniff.
If he's not good enough for this side, then something went badly wrong in the scouting. If he signed without the manager's say-so, then I refuse to give Lennon a pass for that. Any football boss who allows the board to squander resources which he should be in charge of allocating is a fool.
I realise some players need time to settle in, but the Ivorian has barely been seen. The media should be asking for answers over that; for once the average fan would agree with them. The same applies to David Turnbull; how long should that kid wait for his chance?
Perhaps not much longer.
Because injuries to key players offer others a chance to step in.
This might be what some of our fringe footballers have been waiting for.
The CelticBlog faces many challenges going forward. If you like what we do, please subscribe and never miss another article. If you're on Facebook, join us on our Facebook Group or share us on yours, if you're on Twitter remember and re-tweet all our work.

How should football handle the global health crisis? Vote in our poll below … 
How should football's survival be made easier in the current crisis?
Direct Government Intervention?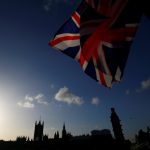 A One Off EPL Super-Tax?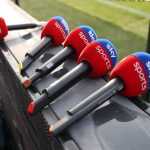 Lower League Football Shutdown?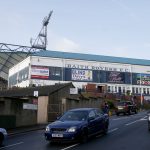 Survival Of The Fittest?