Peter Martin has finally twigged.
You can make a few quid and get some attention for yourself if you operate on the fringes of the Celtic celebrity circuit, but the real money is in promoting yourself as an anti-Celtic hack.
Had he realised it before he might still have some semblance of a media career.
But no matter, he's got it now and won't let up.
What he craves of course, is this; the oxygen of publicity. I realise I'm giving him more than he ought to get by even writing about him here.
Last night he doubled down on his Edouard stuff by questioning the attitudes of Eddie, Kris Ajer and, bizarrely, Christopher Jullien who wasn't even playing, and who has been out injured for a couple of weeks.
Why anyone listens to this eejit and people like him I don't know, but there are Celtic sites echoing his statements this morning and I've been arguing with my own admin team based on the fact that Scott Brown "didn't look at Edouard" when he was coming off the pitch … it's like we're looking for reasons to spook ourselves at the moment.
Honestly, some of this is beyond ridiculous.
What annoys me most is that if these body language experts are right then we're missing out, as a society, as their talents are wasted in whatever industries they are working in.
They should be doing psychological profiling for the police. They should be standing around in airports looking for smugglers and terrorists. They should be at the forefront of the debate over whether Donald Trump is really crazy or if he just acts that way.
They clearly have a skill-set which is being chronically underused, and I think all of them should be sending off their CV's to numerous public and private bodies so that the rest of us can more readily, and more completely, benefit from their expertise.
Peter Martin doesn't have to waste our time, and his, trying to get himself a Sky contract … he could be working for the Security Services instead, saving lives and being the unknown star of his own action movie.
Anything but watching Celtic.
The CelticBlog faces many challenges going forward. If you like what we do, please subscribe and never miss another article. If you're on Facebook, join us on our Facebook Group or share us on yours, if you're on Twitter remember and re-tweet all our work.

How should football handle the global health crisis? Vote in our poll below … 
How should football's survival be made easier in the current crisis?
Direct Government Intervention?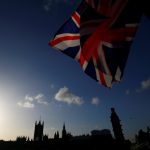 A One Off EPL Super-Tax?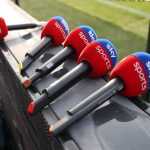 Lower League Football Shutdown?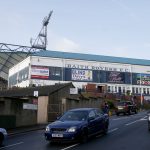 Survival Of The Fittest?