The brazen hypocrisy of our media shines through again tonight, as The Record takes Andy Walker's typically idiotic opinion of Celtic's situation and runs with it.
Celtic could sell Edouard in this window because we are "burning through cash."
First up, Walker is not someone we should be taking remotely seriously as I've written here many times before.
The idea that he has the first clue what's going on inside Celtic is preposterous.
Everyone inside our club knows this self-promoter is despised by our fans and that he will say anything to keep himself in the limelight, and never in our interests.
Walker is a pig-ignorant moron who is a continuing embarrassment to Sky Sports Scotland, and the proof of how much contempt they have for their viewers.
But of course, The Record is lapping this up. The Record which never once during the course of this window bothered to properly ask questions as to how the club across the city is continuing to fund itself, as the crisis grows across the Scottish game.
Was their club the one sitting on a £30 million surplus? No. They were posting debts. That club is so afraid of revealing its dire financial position that it didn't bother to post half yearly accounts … which our club and many others do as a matter of routine.
We are the ones who signed a lucrative contract with reputable kit manufacturers, and the money has been tumbling in steadily. We have 10,000 more season tickets than the Ibrox club and we've sold every single one of them.
Provided the early end to last season wasn't mightily costly – and I don't see how it could have been, as I intend to explain in a longer piece – I'd say we'd have been sitting on a significant pot of money when the games actually kicked off.
Even accounting for our transfer spending, our club is not in imminent danger or anything like it.
We are going to be hurting because the Europa League income will be a fraction of what it was last season, but that hurting doesn't start now and won't be a factor for a while. I still expect that we'll lose a player in this window, as that's our club facing reality … but our position does not require it.
We could cope with a single season loss, especially as we can sell Edouard next summer and largely rebuild the surplus all over again at a single stroke.
In the meantime, Sevco bleeds out.
They too might have started this season sitting on a cash-pile, thanks in no small measure to the gigantic rip-off of their own fans, but it was a lesser one and more readily burned up by loans and other ancillary debts owed to directors and shark lenders … and they spent in the transfer market too.
The consequences to them of failing to make the European group stages have already been covered here, but as I'll point out elsewhere those consequences still might have to be faced whether their side (and ours) reach those groups or not anyway.
Our club built that surplus because we're a well-run operation. The one at Ibrox is a basket case, and the only club on this island whose directors flatly deny that the global health crisis has had any impact on them at all. The media swallows that without giving it a single iota of scrutiny.
Worst of the worst is that rag The Record, a pro-Sevco paper through and through which will print any anti-Celtic story no matter how ridiculous.
That paper has never once enquired as to whether Sevco's ludicrous spending can be sustained. If they had any sense of history they'd look at the corpse of Rangers for proof of what happens when it continues, out of control … but that would require an acknowledgement that anything happened to Rangers at all.
That, above all, they pointedly will not do.
The CelticBlog faces many challenges going forward. If you like what we do, please subscribe and never miss another article. If you're on Facebook, join us on our Facebook Group or share us on yours, if you're on Twitter remember and re-tweet all our work.

How should football handle the global health crisis? Vote in our poll below …
How should football's survival be made easier in the current crisis?
Direct Government Intervention?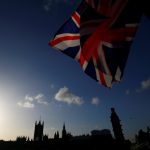 A One Off EPL Super-Tax?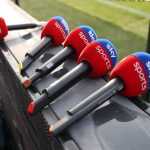 Lower League Football Shutdown?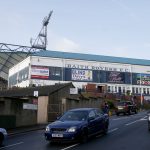 Survival Of The Fittest?