Today, the SFA has cited Steven Gerrard for the comments he made in the aftermath of the Dundee Utd game, where he ranted and raved like a maniac over the tackle on Alfredo Morelos.
To be honest, Gerrard has made so many inflammatory statements in the press and got away with them that I was slightly surprised they did him for this one.
But not half as surprised as Sevconia is. Not to mention furious, of course.
Furious is their default position.
I was going to do a piece tonight on the general level of hatred that is coursing through their support at the moment, and how many on their forums sincerely seem to hope that half the clubs in Scotland die over the next few months, apparently not concerned that their own will have to radically change in the event that actually happens.
This seems like a good way to segue into the same point.
Sevconia's hatred is a part of a much larger set of issues with that club, of course.
A shameless sense of supremacy is another. They believe in the "divine right" like no other football institution. They really are gobsmacked that Gerrard is being pulled up tonight, although his comments were clearly paranoid garbage that called into question the integrity of officials.
But part of this is, as I've said before, that Gerrard has gotten away with worse.
He does this so often, with such frequency, and with far more vitriol than he used on this occasion, that it's not hard to understand the nature of their shock this evening.
The club has already released a barking statement expressing their horror.
We should all probably expect one from the lunatics at Club 1872 alleging that it's part of the forum's notorious "Officialdom Conspiracy."
Sevco is vowing to stand by their man.
For the rest of us, this seems like an overdue punishment.
For too long, Gerrard has gotten away with talking out of turn, and so has his club. When they can accuse the entire upper echelon of the SPFL as being corrupt, it really is amazing that their manager has been pulled up for one of his more innocuous remarks, but this is the SFA for you.
It has been a long time coming, and if this is the start of a less cowardly policy towards the Ibrox boss then all the rest of us should welcome it, even as Sevco's blows its collective top.
The CelticBlog faces many challenges going forward. If you like what we do, please subscribe and never miss another article. If you're on Facebook, join us on our Facebook Group or share us on yours, if you're on Twitter remember and re-tweet all our work.

How should football handle the global health crisis? Vote in our poll below … 
How should football's survival be made easier in the current crisis?
Direct Government Intervention?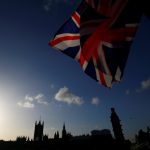 A One Off EPL Super-Tax?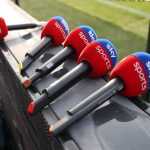 Lower League Football Shutdown?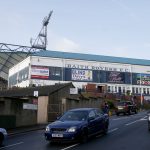 Survival Of The Fittest?