It is no exaggeration to say that the most meaningful thing Ryan Kent has yet done in an Ibrox shirt, in the eyes of a lot of their fans, was to throw a thuggish and cowardly punch at Scott Brown at Celtic Park two seasons ago when the refs back was turned.
Kent has had a decent start to this season, all told, but it remains the highlight.
His assists and goals thus far have not echoed through the game in quite the way that unprovoked hook did.
When that remains your high spot as a player there's not much else to go on.
Kent has spent much of this window being linked with Leeds. Indeed, the club seems almost desperate to attract interest in him with Gerrard even going so far as to confirm that there is a clause in his contract which allows him to leave for a specific sum.
And please, feel free to ignore the trash about it being £30 million. There was no point, and there won't be, where anyone at Ibrox realistically believed someone would pay that for him. It would not have been foresight to include that number, it would have been fantasy.
Today the press has a brand new speculation about Kent; that it won't be long before he's on the radar of Gareth Southgate and the English national team.
Jesus wept. Whoever came up with that?
It might surprise you – although maybe not – to learn that it was Gary McAllister, Sevco's assistant manager.
That it's obvious garbage goes without saying; the same papers which are echoing this dumb sentiment are the ones which were publishing lunatic doubts about whether Shane Duffy could keep his place in the Republic of Ireland team playing in Scotland.
Let me write what everyone knows; there is a pernicious arrogance amongst the English media and within the game there about Scotland, and so there is no chance whatsoever that Southgate would even look at Ryan Kent even if he were of the proper standard, which he's not.
Fraser Forster had performed heroics against the likes of Barcelona and there wasn't a flicker of interest from their national selectors of that time; no player who is running at SPL defenders is going to get a look in.
It's one of the reasons Eddie will leave eventually, because there's next to no chance of his getting a French call-up whilst he plays in the SPL.
So why in God's name is a Sevco coach pushing a line which he knows to be patently false? That's surely not a mystery either; with there being exactly zero interest in the mad Colombian forward, Kent has become their most saleable asset in this window.
Promoting him as a future England international will have them rolling in the aisles down south … but it's this bizarre strategy which Sevco believes will finally bring the big offer they've not gotten yet. It is about as likely as the England call-up itself is.
Sevco's strategy is so transparent that the hacks cannot have failed to notice it, but they carry on anyway pushing the party line. They are already desperate to sell … if Galatasaray send them tumbling out of Europe next weekend the drama becomes a crisis.
And at that point, with just days left until the window closes, every club who might be remotely interested in their players is going to know it too …
The CelticBlog faces many challenges going forward. If you like what we do, please subscribe and never miss another article. If you're on Facebook, join us on our Facebook Group or share us on yours, if you're on Twitter remember and re-tweet all our work.

How should football handle the global health crisis? Vote in our poll below … 
How should football's survival be made easier in the current crisis?
Direct Government Intervention?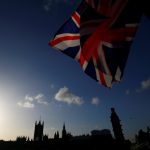 A One Off EPL Super-Tax?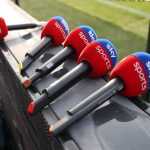 Lower League Football Shutdown?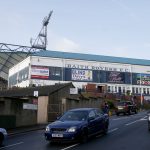 Survival Of The Fittest?