The Record produced one of its dumber pieces today, on the six "issues" Celtic face in going for ten in a row.
If you were writing a "be optimistic fans of Ibrox" article you could probably not have done it better than Graeme Young did here.
Let's take these issues one at a time.
The first is the decision over what formation we should use; Young thinks this is a difficult question because, in his view, we haven't played well in the 3-5-2 system we brought back at the end of the last campaign, and which put the ninth title in the bag.
Of course we haven't played well in it … yet.
But we've not had a settled team or a settled system since the season began. We're not out of the transfer window yet, so the full shape of the squad is still a little uncertain. It will come. In the meantime, we're unbeaten in the league and if we win our game in hand we sit on top of the table.
So not too bad overall, are we?
The second is the debate over whether Forrest or Frimpong can play in the same team; I'd think that will depend on the opposition and the tactics used. Lennon has alternated between two up front and the 3-5-2 and even the 3-5-2 has variations which can use either player.
It also has variations where it can use both; I've said for a long time that I think Forrest could easily play as a centre forward and he can certainly play wide left or behind the forwards … there's no reason, therefore, why this question needs to bother Lennon overmuch.
The third point is about the Sevco games, only to be trumped by bet365 euro 2020 matches next season, which he thinks might decide the title.
I love how he focuses on the one Sevco won at Celtic Park and the League Cup Final rather than the game we won at Ibrox. He also ignored, as many do, that we actually won the final making it a 2-1 win ratio in these games in the last campaign.
Young thinks that 3-5-2 might have been effective against the previous Sevco team but not against this one, because they look like a different side … but that side has dropped points in two league games already out of the first nine.
Sevco's blistering form is not quite what the media would like to make out.
Young also thinks our vulnerabilities have shown in the games against Copenhagen, Cluj and Ferencvaros … but we didn't play 3-5-2 against any of those teams so his point is self-evidently nonsensical in that regard as well.
Young also thinks ten in a row might depend on how we "integrate David Turnbull" into the team, which is a farcical assertion as he played no role in any of the first nine. Indeed, the last few have spun around Brown, McGregor and Ntcham, with Christie a late addition to the midfield grouping. Turnbull gives us more options; only The Record would think that a bad thing.
Bizarrely, he frames the question about Patryk Klimala as possibly a crucial one; this is just plucking stuff out of thin air.
If Edouard and Ajeti are both fit you'd think they are numbers one and two in the forward line.
Klimala looks perfectly capable of doing a job when either of them isn't in the team, as long as Lennon doesn't try to shoe-horn Christie into the forward line instead … and then there's Leigh Griffiths who looks like he'll be here and challenging for a place.
Not sure why the issue of Klimala is such a big deal for this guy except, yes, I do … it's an attempt to stir the pot and ferment unrest by suggesting he should be further up in the pecking order. It will not work. Lennon will rotate the forward line as much as any part of the squad.
The last point is my favourite one; managing the season, where he thinks Lennon should take advice from Walter Smith, Brian Laudrup and other members of the Ibrox nine in a row team. Which is kind of hilarious as those guys failed to get ten and therefore their "opinion" of how it should be done is utterly superfluous.
Smith tried to squeeze too much out of weary legs and players who were past it.
The hard-drinking, hard-living culture at Ibrox was miles behind the times even then, and when his team were dropping like flies at crucial points in that campaign it might well have had something to do with those things and not so much pressure … which was telling, as well, by the way, but which we don't have to worry so much about. Because this team thrives under pressure.
There's a larger article in this final point, because this a straw a lot of the Sevconuts cling to.
This idea that it was some unique combination of pressure that halted Rangers ten in a row quest, and that those some pressures will come to bear on us.
It's utter nonsense, of course, but it needs a separate article to distil the various reasons why that's the case, and it's something I should probably think about when the transfer window shut. But for now let's just say that this Celtic team is younger, fitter and more capable of handling pressure than that Rangers team ever was … and that will prove crucial.
Young's article was collapsing under the weight of its own dumb assertions even before his lamentable suggestion that Lennon look to former Ibrox players and managers for advice … but with that you just shake your head in mystification.
Here, again, is what some in La La Land don't want to acknowledge … this teams needs no advice from any other in the history of the Scottish game.
Their domestic success is without precedent, without equal.
They have coped with everything that's been thrown at them, and whilst all are aware that this is history, this is re-writing the record books, this team has been making history and re-writing those books all along. I don't expect them to collapse under that weight now.
The CelticBlog faces many challenges going forward. If you like what we do, please subscribe and never miss another article. If you're on Facebook, join us on our Facebook Group or share us on yours, if you're on Twitter remember and re-tweet all our work.

How should football handle the global health crisis? Vote in our poll below … 
How should football's survival be made easier in the current crisis?
Direct Government Intervention?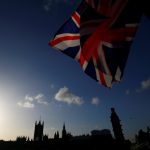 A One Off EPL Super-Tax?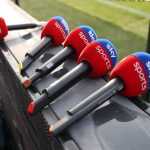 Lower League Football Shutdown?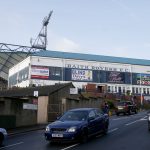 Survival Of The Fittest?