The citizens of La La Land want to start a new debate, a debate about whether James Tavernier is a better player than Jeremie Frimpong.
The only people this truly matters to are those who want to try and shoehorn as many Sevco players as possible into an SPL XI …
I don't know a single sane person who would pick the Ibrox full-back over our mega-talented kid.
Ibrox fans like to point you towards Tavernier's goals; they talk about how incredible it is that he's on 50 goals from a defensive position.
And I agree with them that it's amazing.
I also agree with them that if we put Frimpong on penalty duty he would still never score as many goals as the Ibrox player manages … because we simply wouldn't get the number of spot kicks they do in the first place. To me that's a red herring, the height of stupidity.
I have long marvelled at the way the media drools over Tavernier.
I have long been amazed that there are people in the Sevco support who still claim he's a decent footballer. Not all of them are willing to engage in this debate; many of them realise that he's limited as a defender and completely lacking in his role as a team captain.
But it's those who do believe he's some sort of superstar who are making this ludicrous comparison with Frimpong, one of the most exciting footballers to emerge in Scotland in many, many years. He tore Hibs apart at the weekend, and he visibly changed the game against Riga in midweek when he came on for the injured James Forrest.
You would think the Sevconuts and their media toadies would have learned enough, and been embarrassed enough, by the Edouard-Morelos debate, but they've shown over and over again that they are impervious to shame.
Frimpong is ten times the footballer Tavernier is, and will be the next Celtic player to be linked with a mammoth move to a better league.
I'm not looking forward to those stories, but I know they are coming as night follows day, and I know the money we'll finally be offered for him will be absolutely insane.
Tavernier has been on the "available" list at Ibrox for the whole of Gerrard's tenure; they have placed an astronomical and ridiculous valuation on him which is only one of the reasons they can't get a bite. The other is that he's just not very good.
If not for the absurd number of penalties Sevco gets, we wouldn't even be having the conversation.
Truthfully speaking, we shouldn't be having it anyway.
The CelticBlog faces many challenges going forward. If you like what we do, please subscribe and never miss another article. If you're on Facebook, join us on our Facebook Group or share us on yours, if you're on Twitter remember and re-tweet all our work.

How should football handle the global health crisis? Vote in our poll below … 
How should football's survival be made easier in the current crisis?
Direct Government Intervention?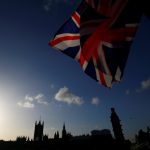 A One Off EPL Super-Tax?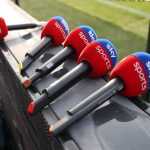 Lower League Football Shutdown?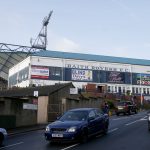 Survival Of The Fittest?