In seven days' time the excitement will all be over with.
Various hacks will have to actually write about football rather than speculating and spreading rumours like fish wives.
People like Martin and Commons will crawl back under a rock, or be forced to actually work for a living instead of playing pitiful guessing games over whether our squad will remain intact.
I still don't think it will. I believe we'll let someone go; it will most probably be Tom Rogic, or some other good player but on the fringes of the squad. There is no way, in my view, that we will be letting go a top talent, not even Ajer who I thought was a certainty to go at one point in this window.
The truth is, anyone we lose we'll struggle to replace in the timeframe.
This is why I don't believe anyone significant will go in this window.
Still, the rumours are going to come thick and fast as the hacks scramble to get as much mileage out of the window as they can.
Ryan Christie to Burnley is the latest nonsense from them, and condemned that story yesterday both before and after our game, and at the same time he reiterated the club's official stance on Odsonne Edouard.
But we know how "successful" – i.e. not – Neil Lennon's comments have been in halting that story.
I don't expect our trash-talking tabloids to let up on it now.
The last week is always nuts and with both ourselves and Sevco doing two separate things – we want to hang onto our best players, they are desperate to sell – it should be an interesting time. We have a couple of positions we want to fill, and especially at left back, so there will be reasons for staying up late on the last day of the window.
Mostly, people will just be relieved when it shuts.
The really big rumours about signings have trailed off slightly since we got Duffy over the line, but that's just to be expected. A left back looks a certainty, but I'd still say we need a right sided attacker … and once more I'm going to throw the name Martin Boyle into the mix, as a cheap, local option.
Don't rule it out. Anything could happen.
The only thing we know for sure about the last days of any transfer window is that it makes for a bumpy ride.
The CelticBlog faces many challenges going forward. If you like what we do, please subscribe and never miss another article. If you're on Facebook, join us on our Facebook Group or share us on yours, if you're on Twitter remember and re-tweet all our work.

How should football handle the global health crisis? Vote in our poll below … 
How should football's survival be made easier in the current crisis?
Direct Government Intervention?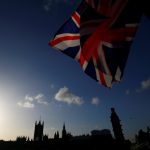 A One Off EPL Super-Tax?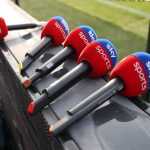 Lower League Football Shutdown?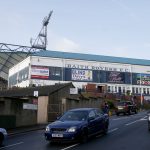 Survival Of The Fittest?