Questions asked. Questions answered.
Are we on form right now?
Not the way we want to be.
Are we blowing teams away with silky smooth football?
Absolutely not.
Are we suffering for it?
Only in terms of how much of it your eyeballs can cope with before you want to gouge them out with a spoon.
But in real terms the answer to that question is a resounding no, because prior to the match at Ibrox we've played the same number of games as the media's favourite club and we are top of the league by two points.
We probably all expect that to change over the course of the afternoon, but if they stopped Scottish football right now we'd have won ten in a row, on the same number of matches.
We have our noses in front.
That is what matters. It's all that matters.
Today we learned nothing that we didn't already know, but hopefully the manager belatedly learned something as well.
This ridiculous, stupid, self-defeating tactic of trying to shoehorn attacking midfield players into the striker's role does not work, it will not work, it has never worked and never will because being a striker requires a certain skill-set, and the ones who do it well are the players who reach milestones and become legends.
Play players in their proper positions and you will get the rewards.
Play predatory strikers in their proper positions and you win points and those points win leagues.
It's ABC stuff, but before today our manager must have been clinging to hope that his version might still have credibility.
But it was the strikers – playing in their natural roles – who got us over the line.
Only a striker, a penalty box finisher, one of those rarest of footballers capable of stealing a yard in front of a defender, could have done what Griffiths did today.
Yet Lennon persevered with Elyounoussi, hopelessly out of position, all at sea, far longer than was reasonable. Yes, he changed it. Like the Christie experiment, which similarly failed and for exactly the same reason, I hope it's something he never attempts again.
But how many lessons do you need in the art of team selection before you work out that there's a reason why players have favourite positions?
How many lessons does it take to understand that as there's a combination of skills which are required to make a goalkeeper that strikers are specialists and you only ever play a striker in that role unless no other options are available?
Today we had two strikers on the bench.
Both came on. Both scored.
Here endeth the lesson.
Surely. It will not be before time.
His substitutions before that late change were frankly ridiculous; the like for like swap which brought Edouard and Turnbull off to replace them in the same system was shocking. He got it right at the end. But he left it late to make the difference.
There's not much to say about the game other than how it ended. But a major question was posed to day and it was answered, emphatically. No team handles pressure like this Celtic team. Those who've been bumping their gums about how this team needs the fans to get through these games should put salt and vinegar on that and eat it; they seem to think that only in front of thousands of fans can we raise ourselves to these kind of late surges. Wrong again.
Forget what the press is going to say about this performance and forget what other naysayers might write and report. I know at least two of the hacks who will be foaming at the mouth today and making dire predictions about Sevco on the 17th.
You know what though? Sevco fans would kill to have their side be capable of what we did today. Because leagues are won on days like these, and they know it.
It's why we're champions.
It's why if football were stopped right now we would be champions again.
How should football handle the global health crisis? Vote in our poll below … 
How should football's survival be made easier in the current crisis?
Direct Government Intervention?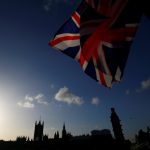 A One Off EPL Super-Tax?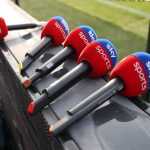 Lower League Football Shutdown?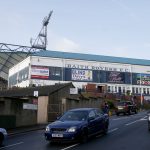 Survival Of The Fittest?